Branding, Web Design

Teatre Barcelona,
everything you need
to go to the theatre.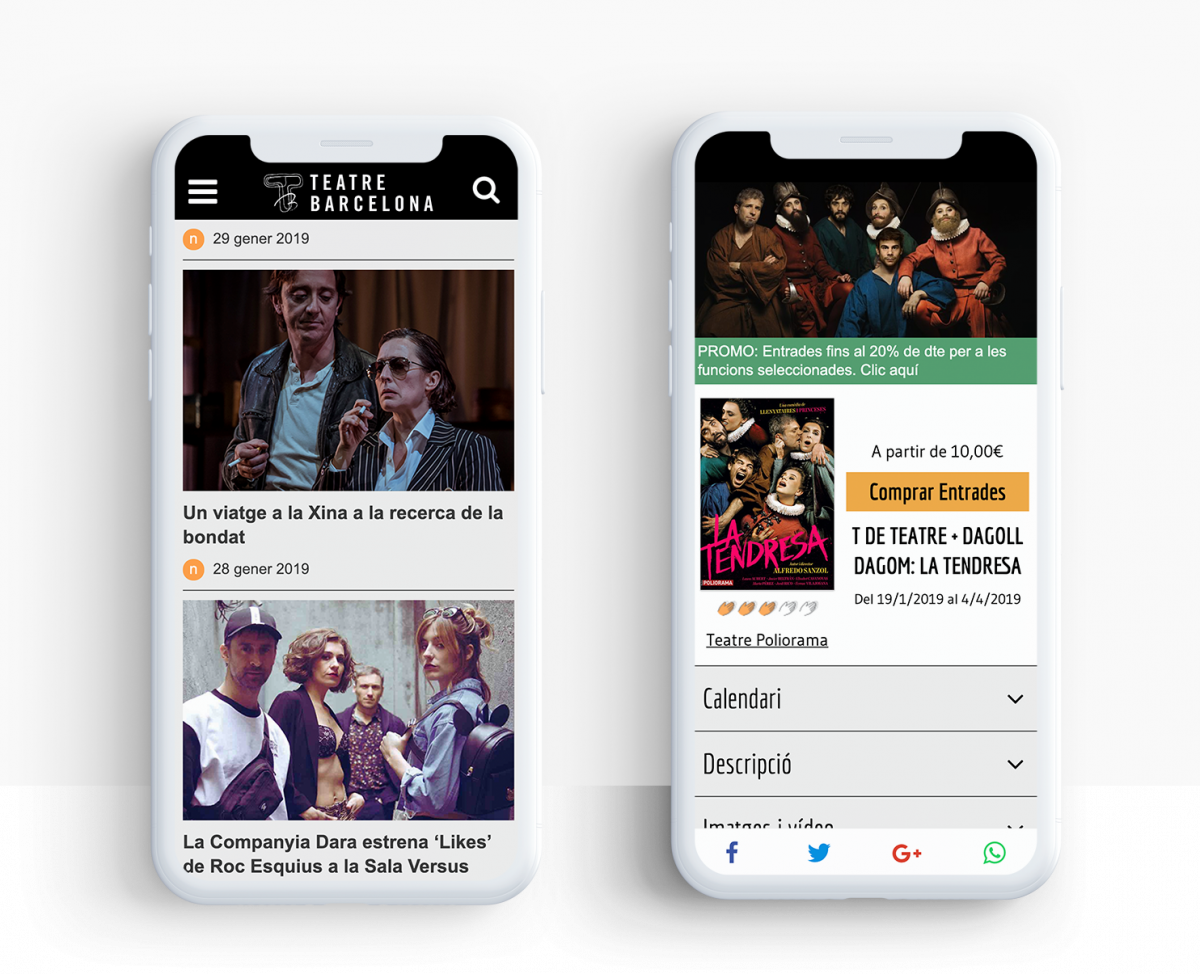 TeatreBarcelona.com is a website that provides information on all theater shows that are on in Barcelona; from small independent productions to large international ones. Its aim is to satisfy the needs of all kinds of theatre-goers and budgets.

The challenge
Teatre Barcelona was born with the idea of making theatre shows accessible for everyone. The challenge was to organize the content of every single show that was on in the city on the website in an intuitive way so that discovering new shows would be easy for users, while at the same time keeping the buying process as fast as possible.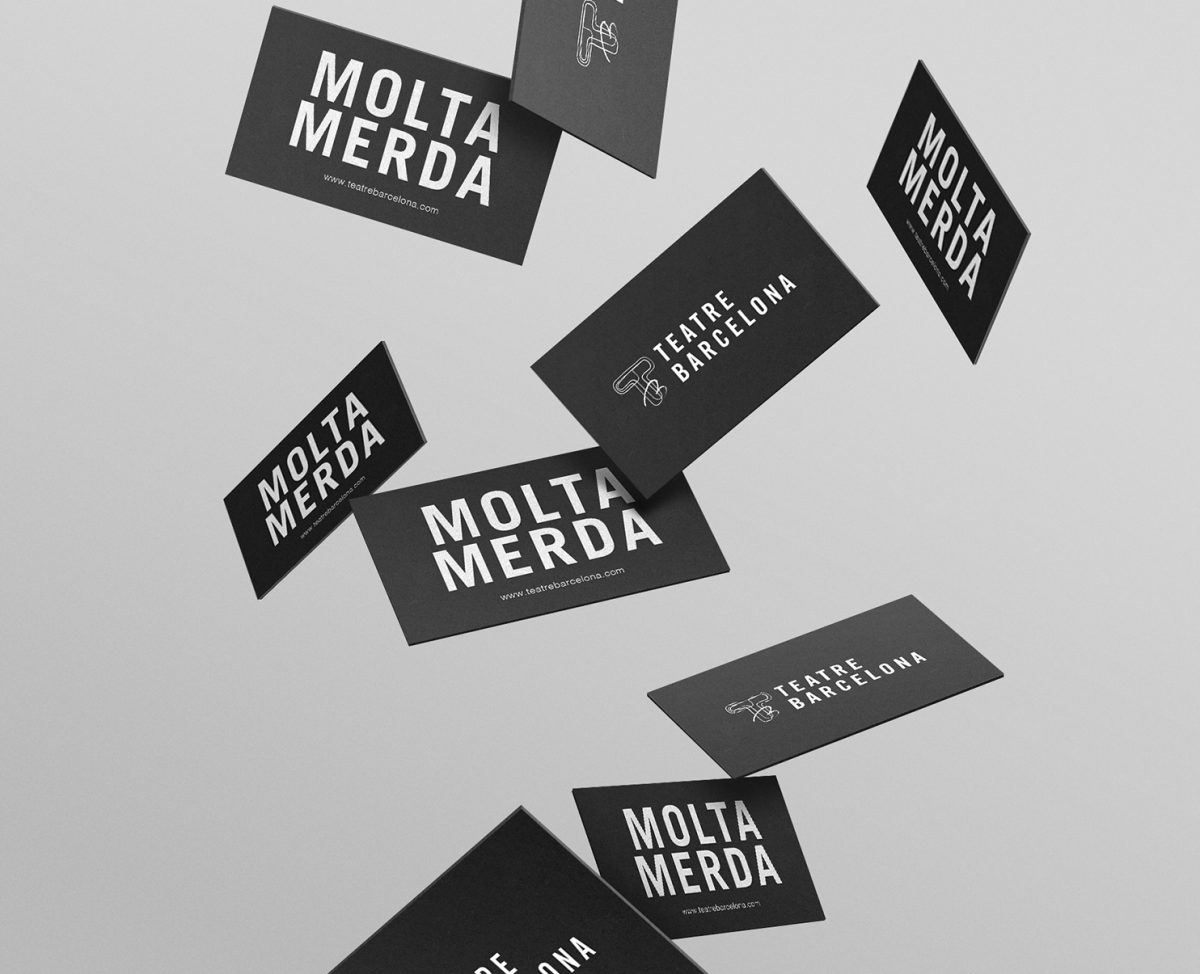 We help by defining the project scope, creating the brand from scratch and designing all brand applications, such as magazines to attract new leads, stationery and merchandising.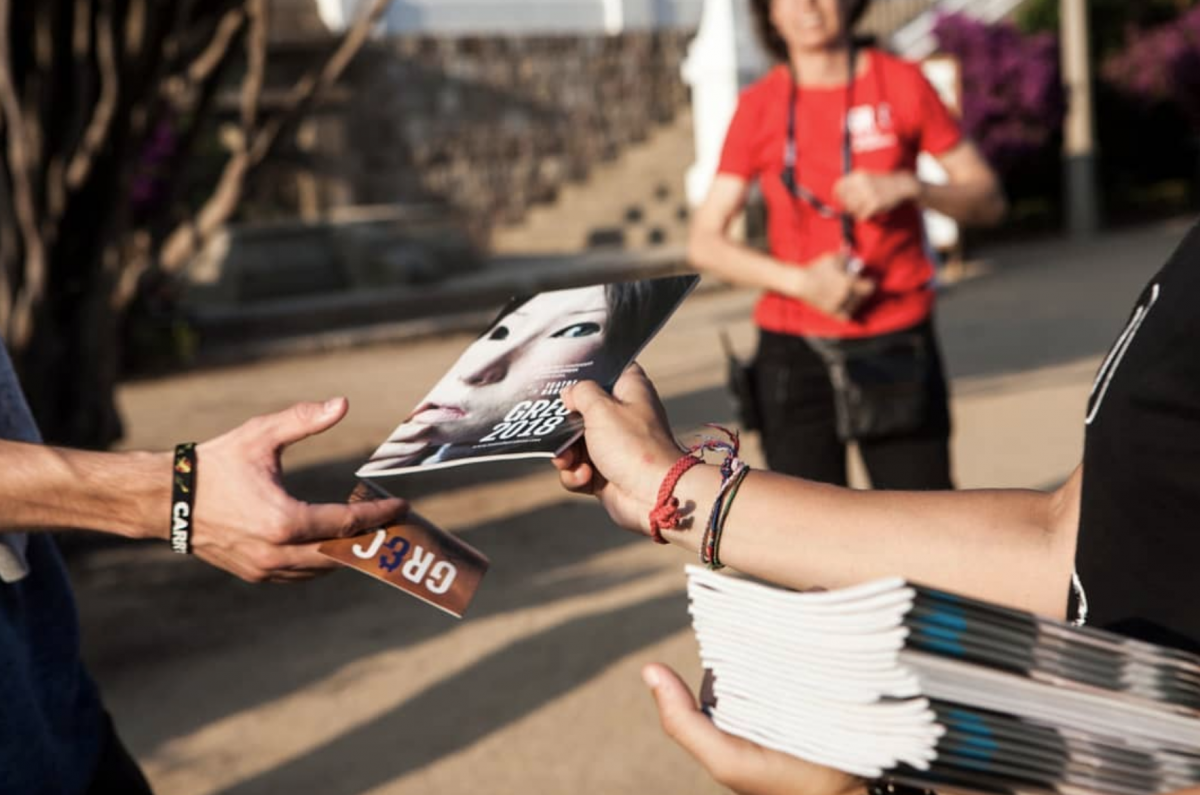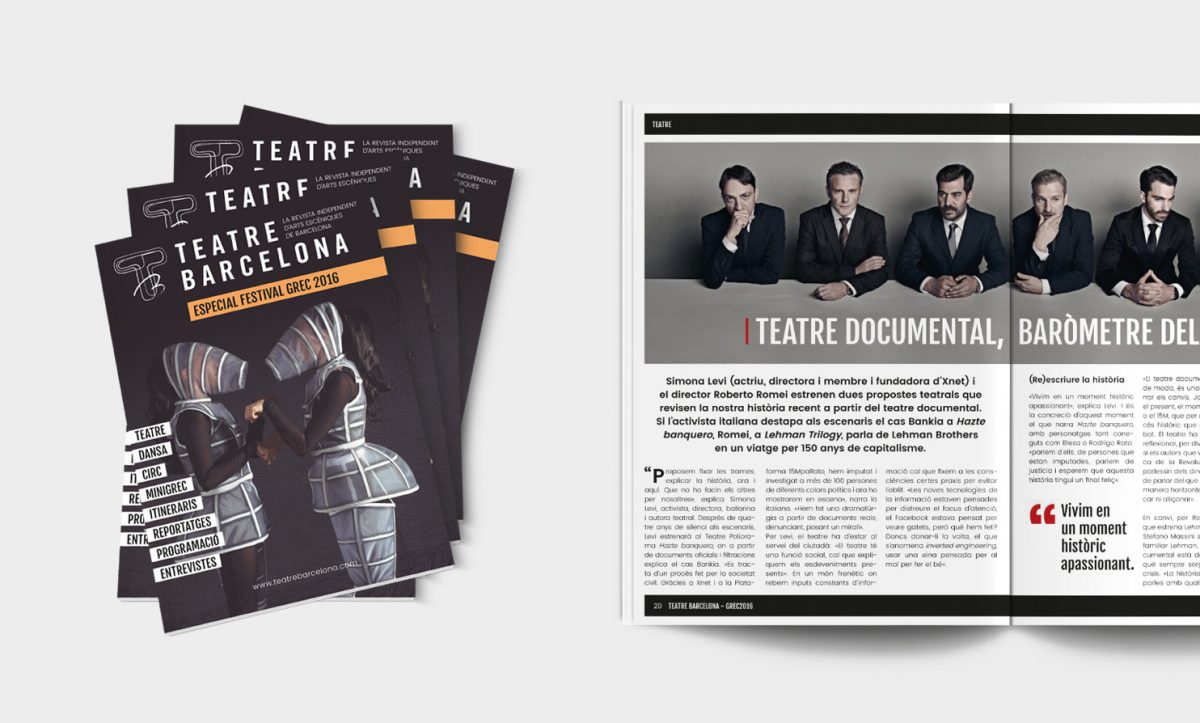 The result
The site has been a real success. In 2018 we recorded 6,700,000 visits, which translates into 5000 conversion clicks a day. These results have been possible thanks to the site's solid SEO foundations, which are fed weekly with new content, and a great onsite user experience.

This project allowed us to focus on analysing user behaviour and constantly improving user experience to keep increasing conversion rates.

Details
Team:
Álex Martínez Vidal
Quim Codina Buscató
Client:
Escenes i Publics S.L.
Service:
Branding, diseño web