Web Design
Sala Beckett
Website for this theatre venue located in Barcelona.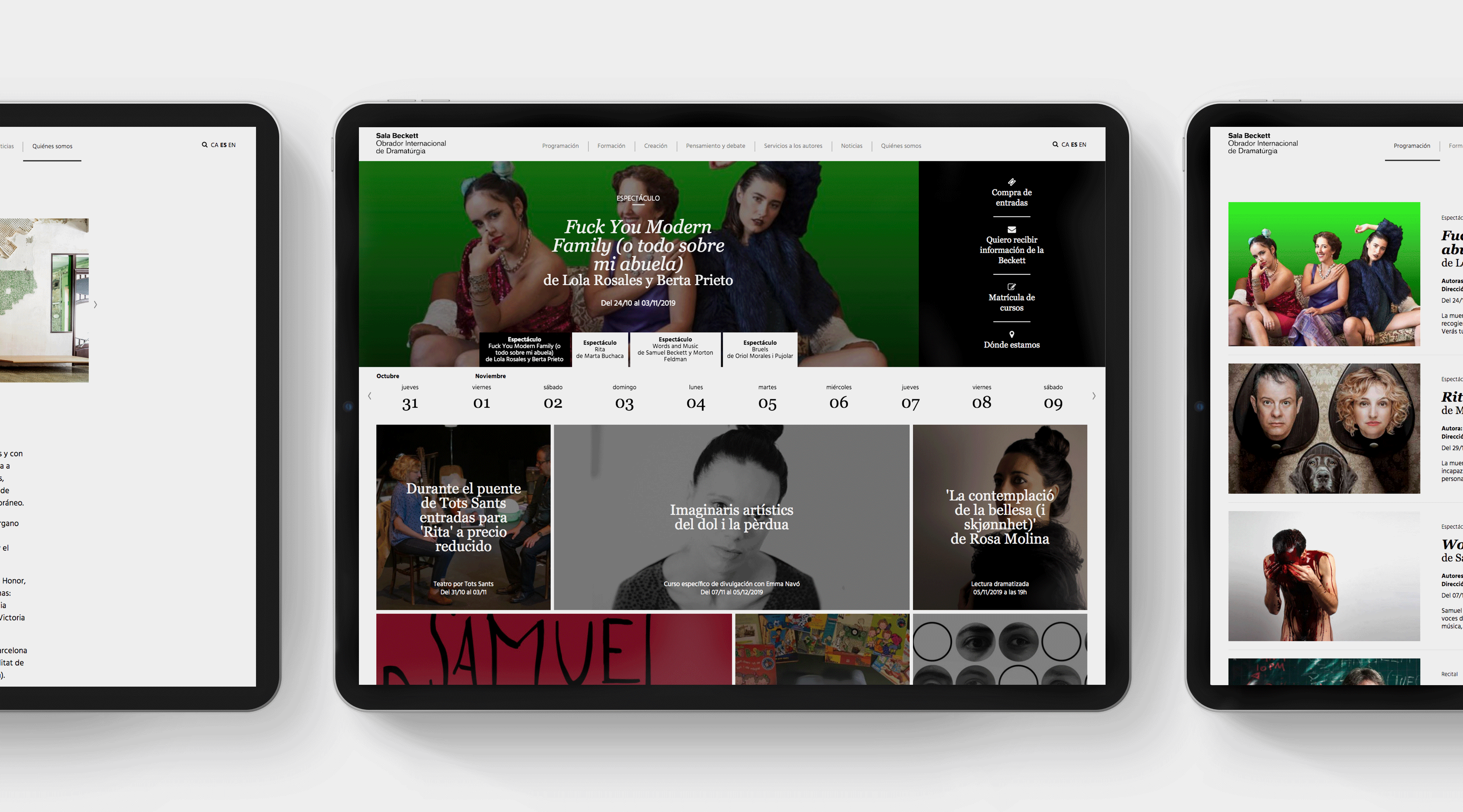 The Sala Beckett is a venue for theatrical exhibition, creation, training and experimentation, dedicated to promoting contemporary dramaturgy.
The client
Sala Beckett contacted us to redo its website coinciding with a change of space and direction in the project, coinciding with the change of location of its new headquarters in the Poblenou district of Barcelona.
The change of space was a growth milestone for the project that involved a new communication strategy. The new Beckett would be equipped with many more spaces for creation, activities and shows. All this was to be reflected in the structure of the new website.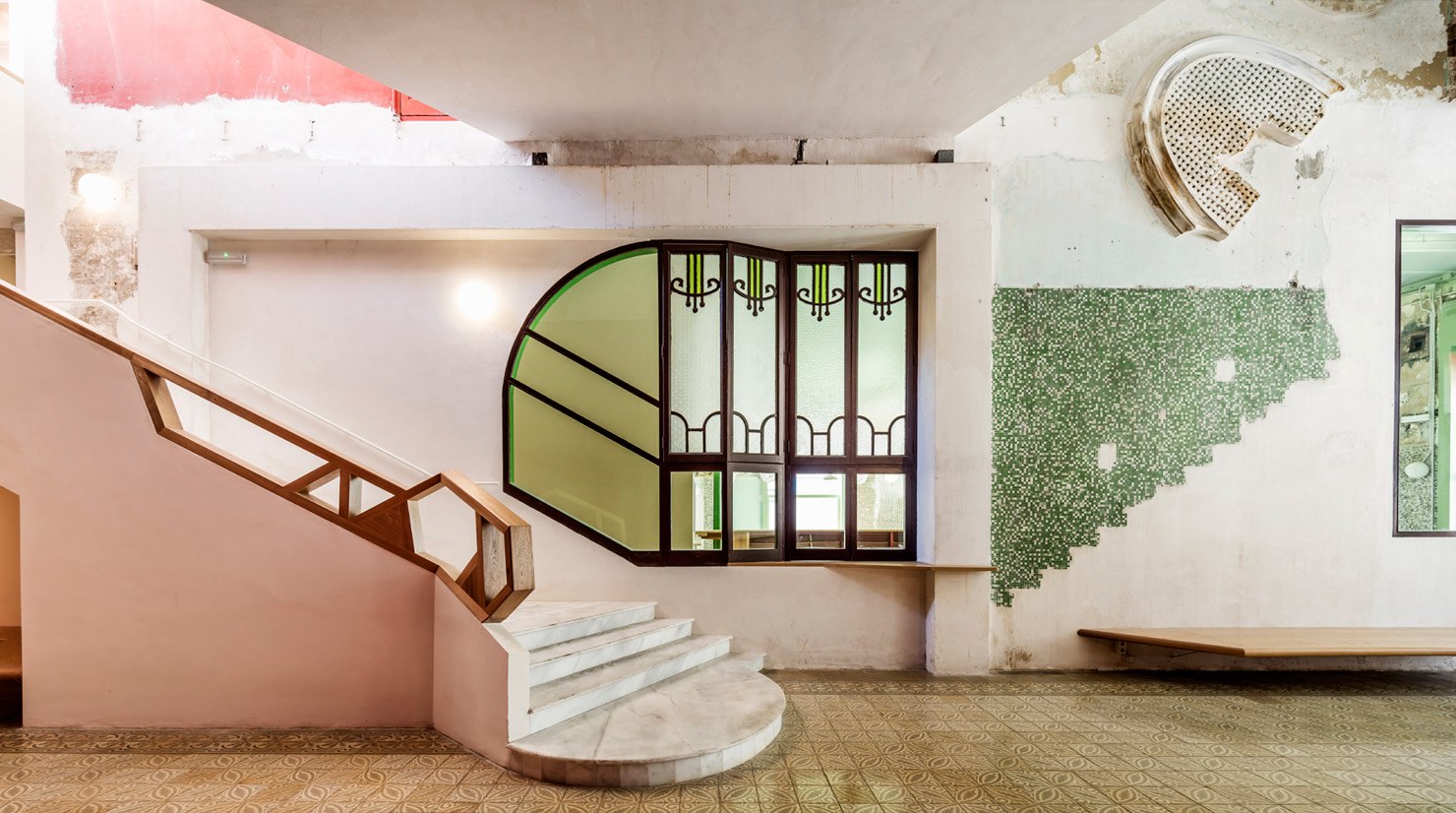 The challenge
The challenge of the new Beckett website was to show a great amount of content in a clear way for the user distinguishing clearly the type of activity, show, workshop… the date and the space in which it would take place.
The website had to maintain a balance between the visual impact of the images involved in a cultural project of this nature and the large amount of content that had to coexist on it. We designed a horizontal drop-down calendar on the home page, which, together with an initial slider and some lower ones, managed to transmit all the highlighted information and the agenda at the same time.
Defining the content structure of the new website was one of the big tasks. To show all the information without losing usability and at the same time, it was practical to dump the content.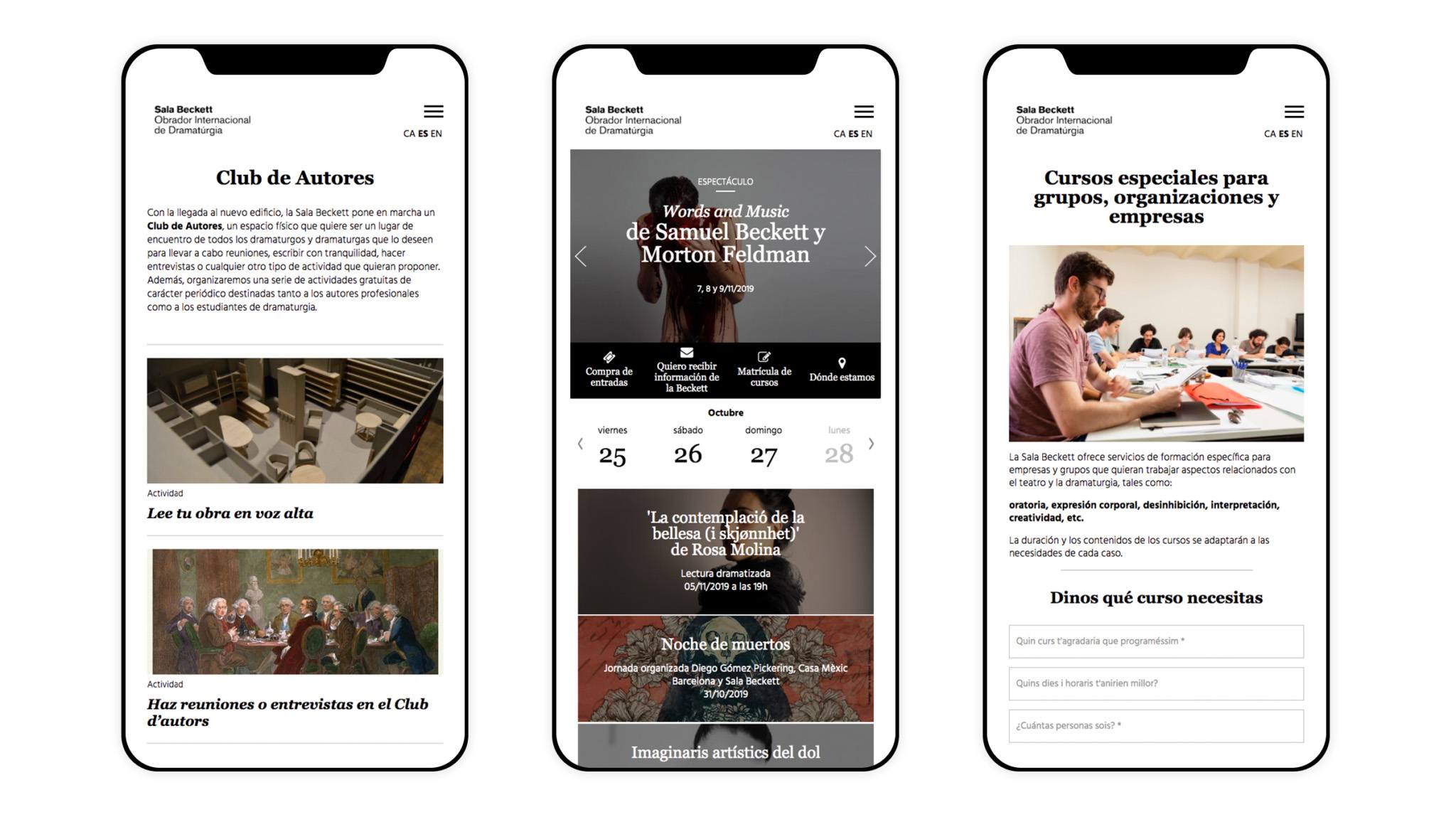 Details
Team:
Álex Martínez Vidal
Camilo Roa
Jordi Codina