Branding y web design
iClient
A picture to get to
the international market.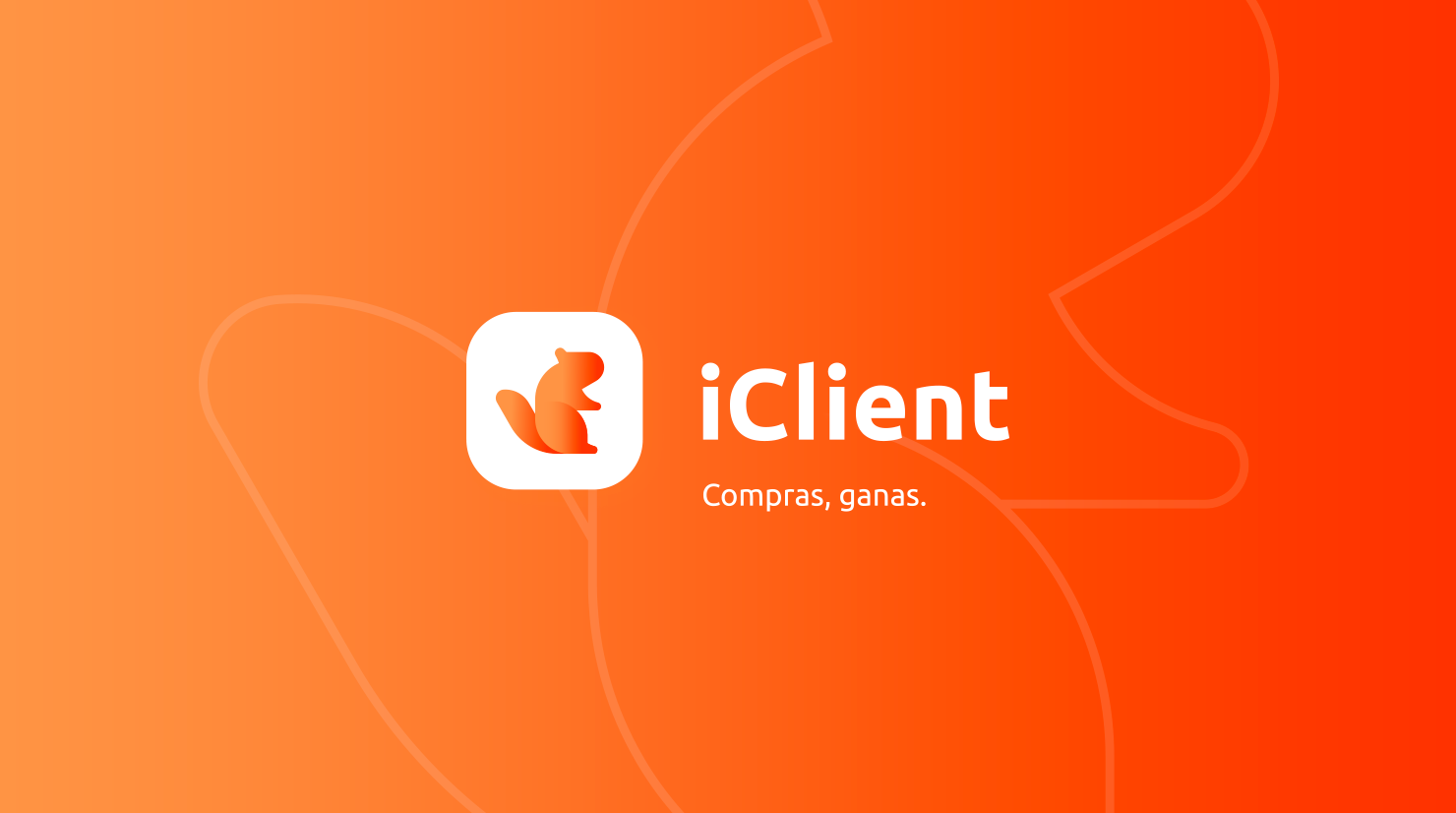 iClient is a customer loyalty app for local businesses.
The client
iClient has a double function:
Help customers to centralize all their discounts and promotions in the same app and redeem them indistinctly in any shop that is a member of iClient.
Help local businesses obtain data on their business performance to improve their sales results.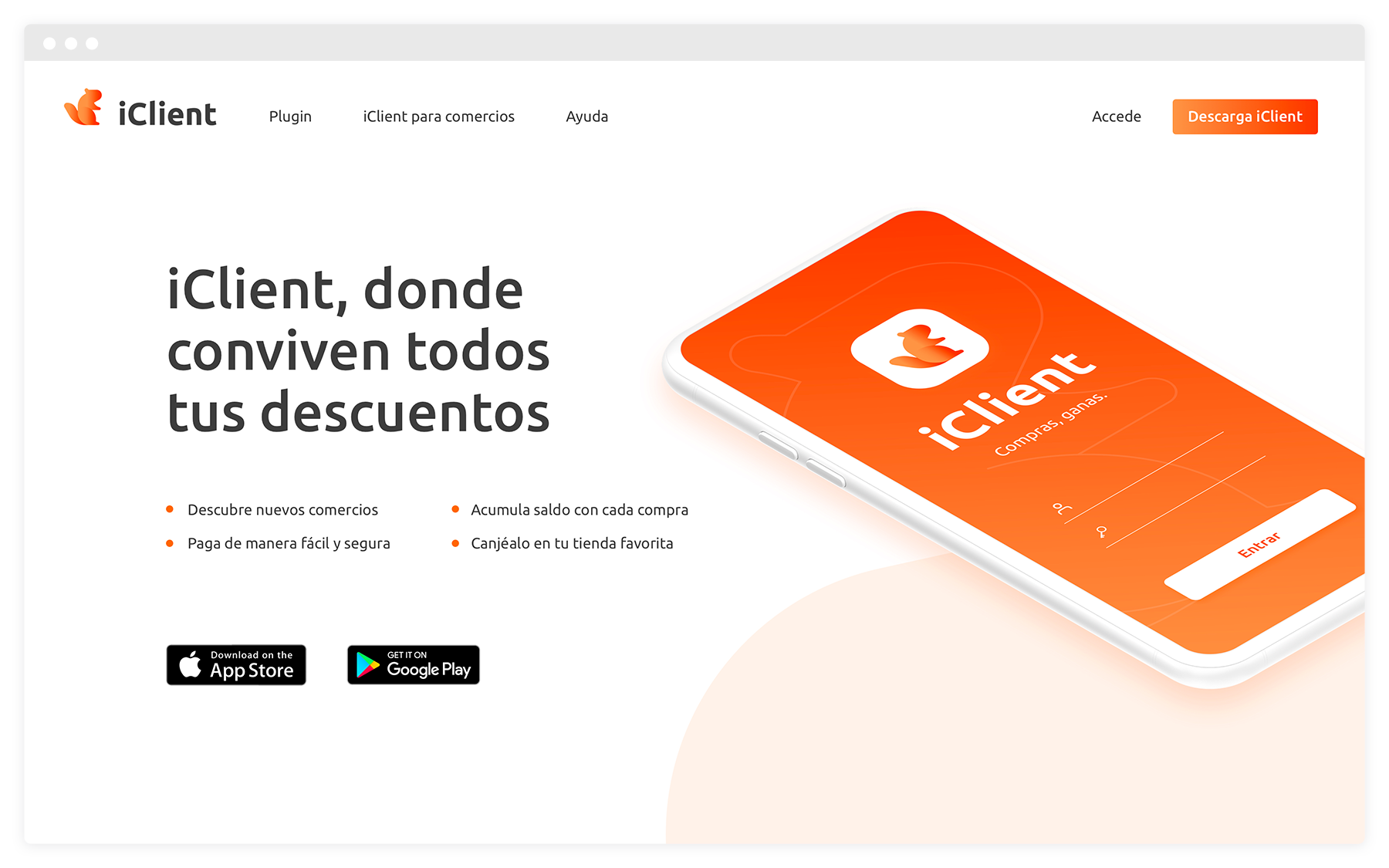 The aim of redesigning the brand was to give a more up-to-date and technological image to the logo, which, being an illustration, conveyed a childlike image.
Logo Redesign
To enable users to quickly identify the brand, we wanted to maintain iClient's signature graphic element, the beaver, by updating its shapes and color palette.
We managed to integrate the brand into the imaginary of mobile apps and technology startups with a more simplified representation of the beaver, which allowed the image to work well in any medium and size, especially on small screens.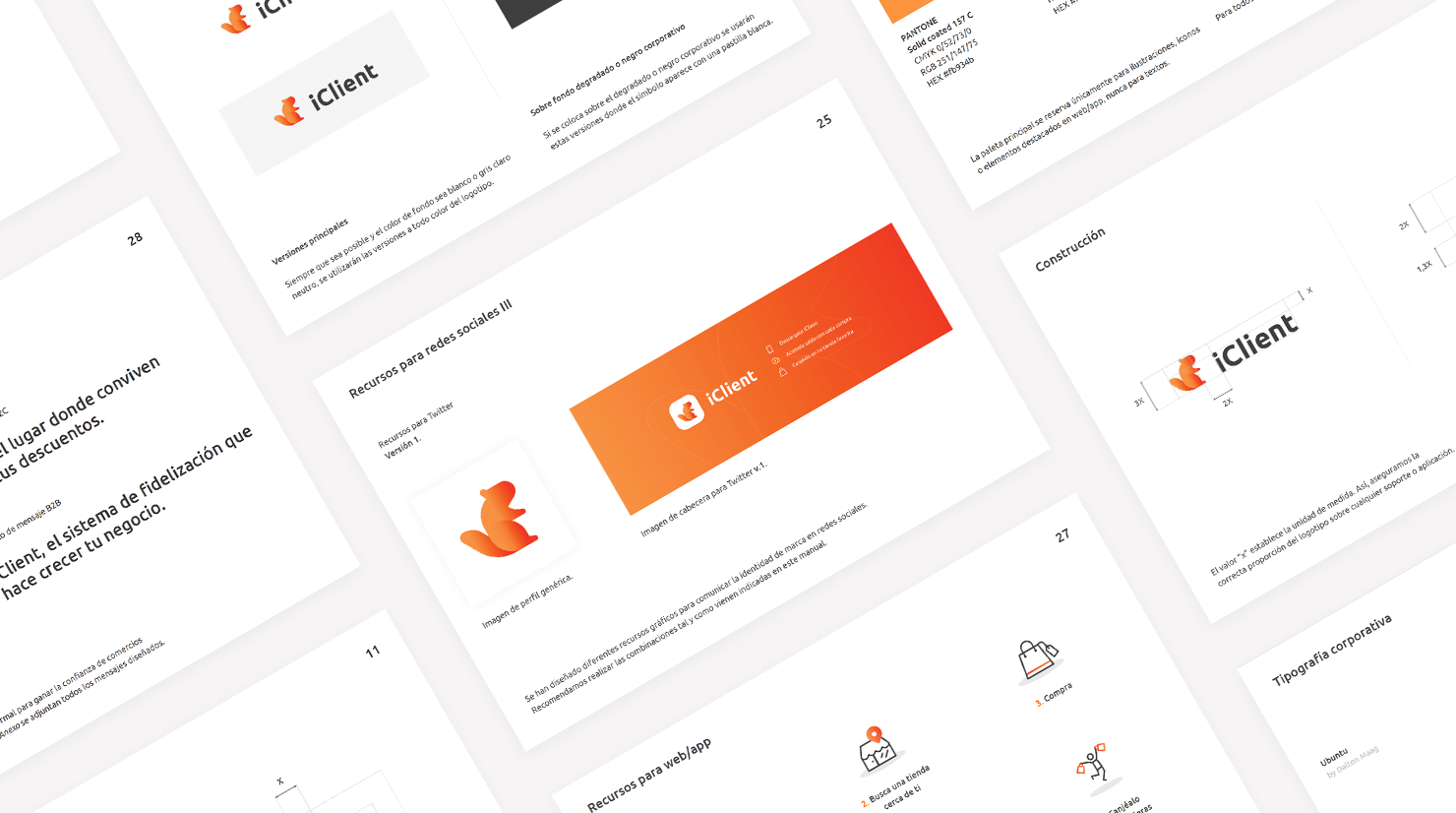 Color Palette
As for the color palette, the goal was to find the balance between business and end user, transmitting the strength and professionalism needed to gain the trust of local businesses, and the warmth and good feeling for the users of the App.
We bet for the orange tones, a color full of vitality that combined with gray achieves an elegant effect and provides strength to the brand.

After validating the business idea in Argentina, the next strategic step is to become known in the US market.
Web Redesign
To attract potential customers, it is essential to have an attractive brand image that is consistent with the standards of the Anglo-Saxon IT and startup sectors in the initial stages of the project:
· Information that highlights the product benefits
· Message that educates the user in the use of the product
· Social proof and testimonials to support the product and the company
· Clean and simple image to convey ease of use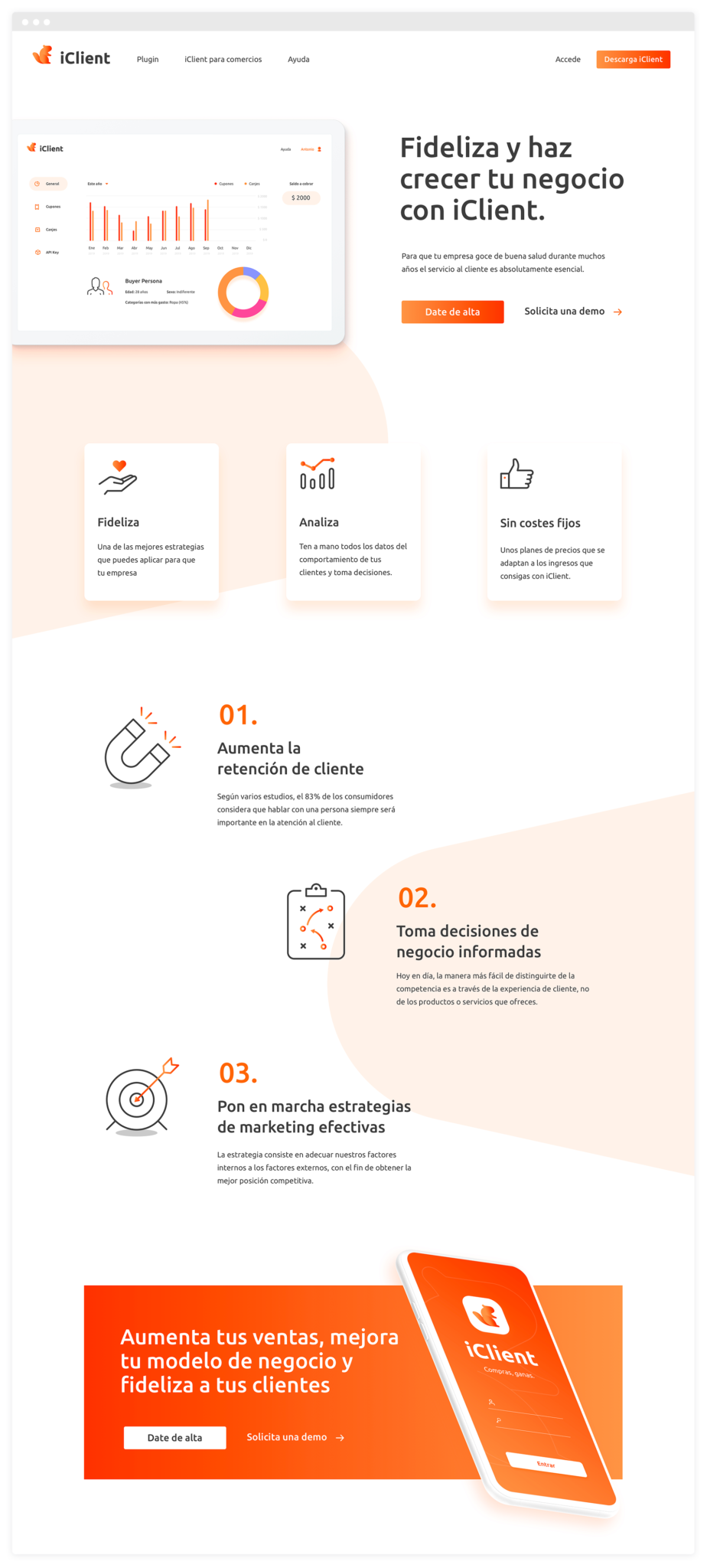 And, at the same time, communicate a differentiated message that responds to the needs of each type of audience:
· Invite users to try the app
· Encouraging new businesses to join through popular vote
· Invite local businesses to discover how iClient can help them in their day-to-day work as a loyalty and business performance improvement platform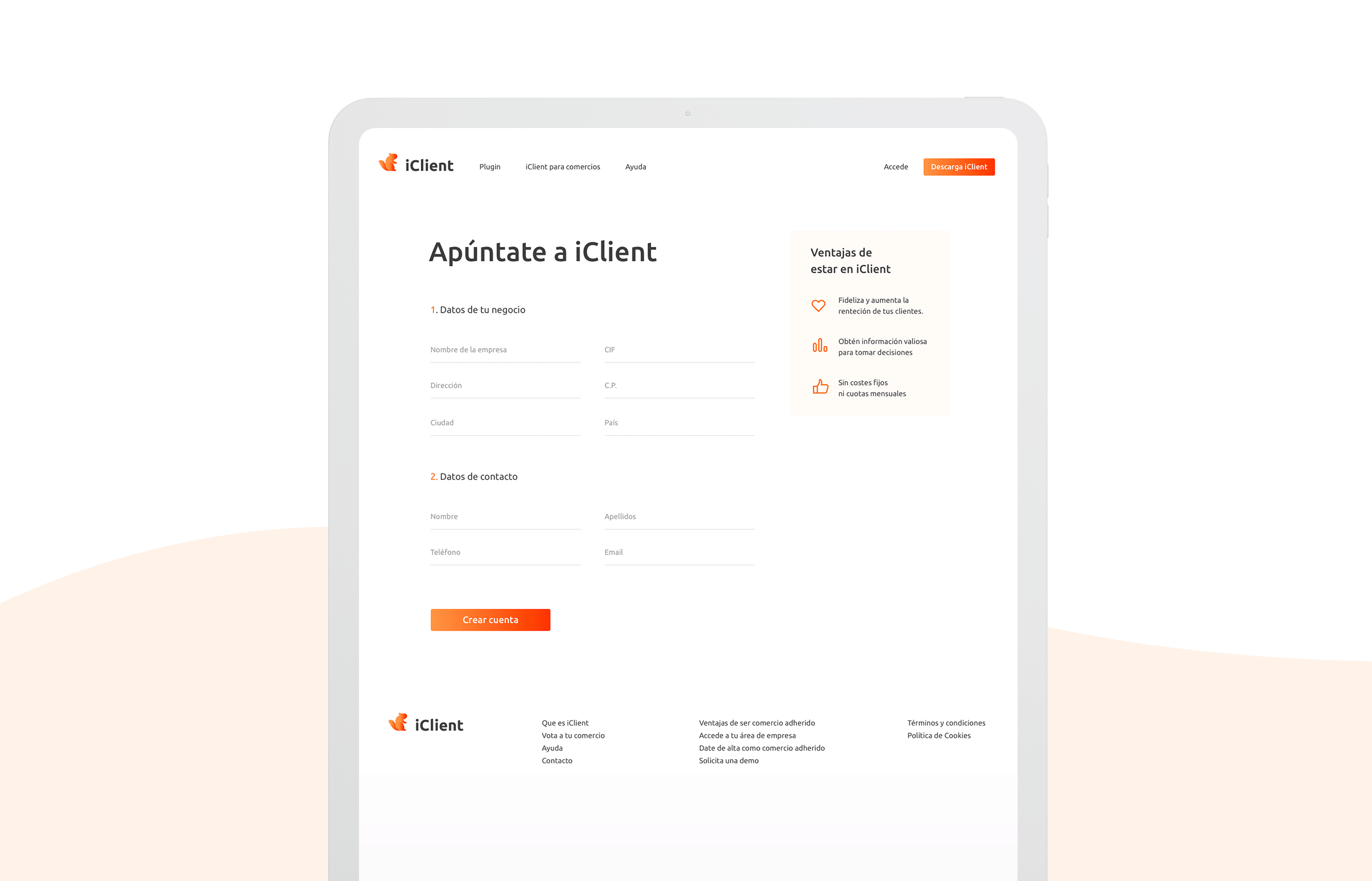 Details
Team:
MIguel Payà
Cristina Estévez
Service:
Branding, UX, web design