Branding + Digital Magazine
The Budders: cánnabis startup
Creation of a brand identity and a vehicle for the distribution of specialized content.
The challenge
To achieve a brand identity for the cannabis sector that combines technology and logistics under a minimalist aesthetic for a very diverse public.
Create an online magazine with a reading experience similar to a traditional physical magazine and adapted to all device formats to unify the experience for all users.
Working in line with a startup project, with the implications that this has in terms of dynamism in the ideas and in the appearance of problems that require quick solutions.
Transparency, community, growth, progress.
The launch of a new industry.
Always under the premise that a great product needs great communication.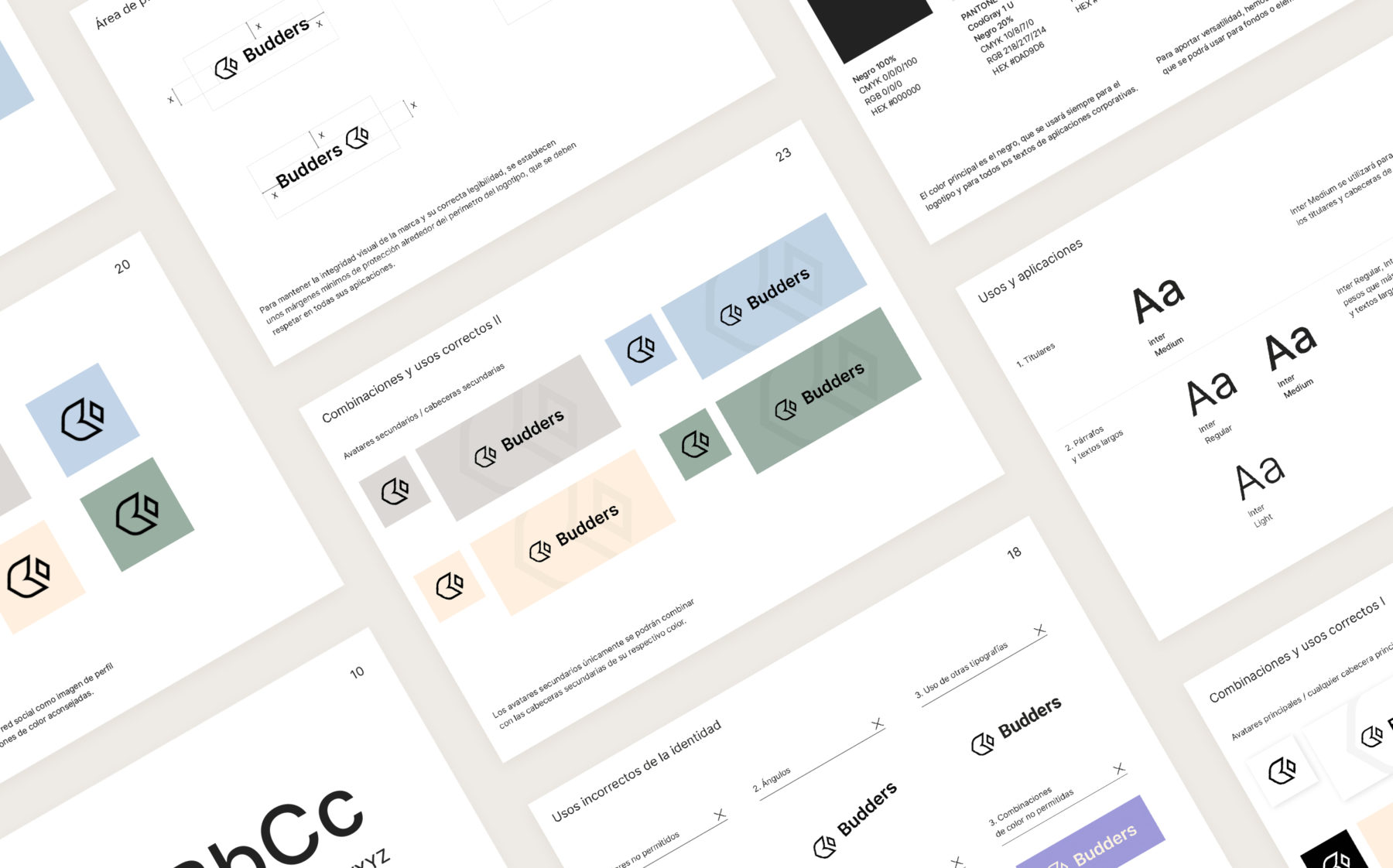 The result
After the necessary research and conceptualization we arrived at an identity with which all the key stakeholders in the production, distribution and sales process of the sector can be connected.
The design of the magazine manages to create a good framework to make the brand and its contents stand out, betting on the inbound marketing strategy.
Details
Team:
Miguel Payà
Samuel Acera
Jordi Codina
Service:
Branding, UX, Web design