Branding + Digital newspaper
Sobiranies: ideas, training and debate
Design of a digital newspaper that aims to promote reflection, training and debate.
The challenge
To design from the roots a brand and a visual discourse for this institute.
Create a portal to develop an online newspaper with different content and multipurpose. A structure designed to present articles, videos, computer graphics, monographs and courses where premium subscribers have advanced access.
A digital space for political reflection and debate, a training programme in the form of online courses, as well as a video channel where debates and interviews are held.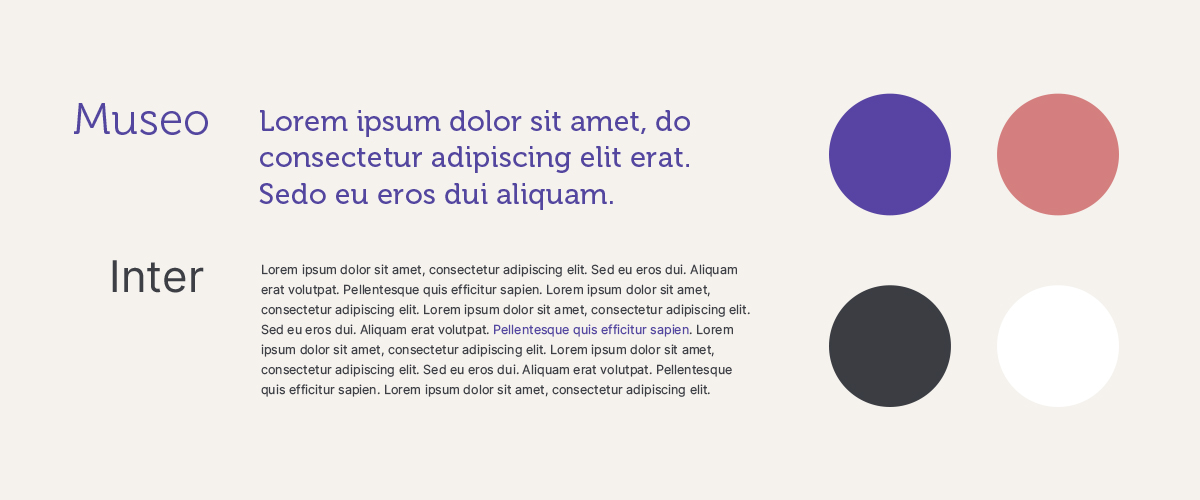 The result
After the development of our methodology we arrived at a branding that fits with the philosophy of this project. Soft and clean colors that accompany the creation of content for the newspaper.
The portal allows access to free content on different sizes of devices. It offers several forms of premium subscription to users to access exclusive content.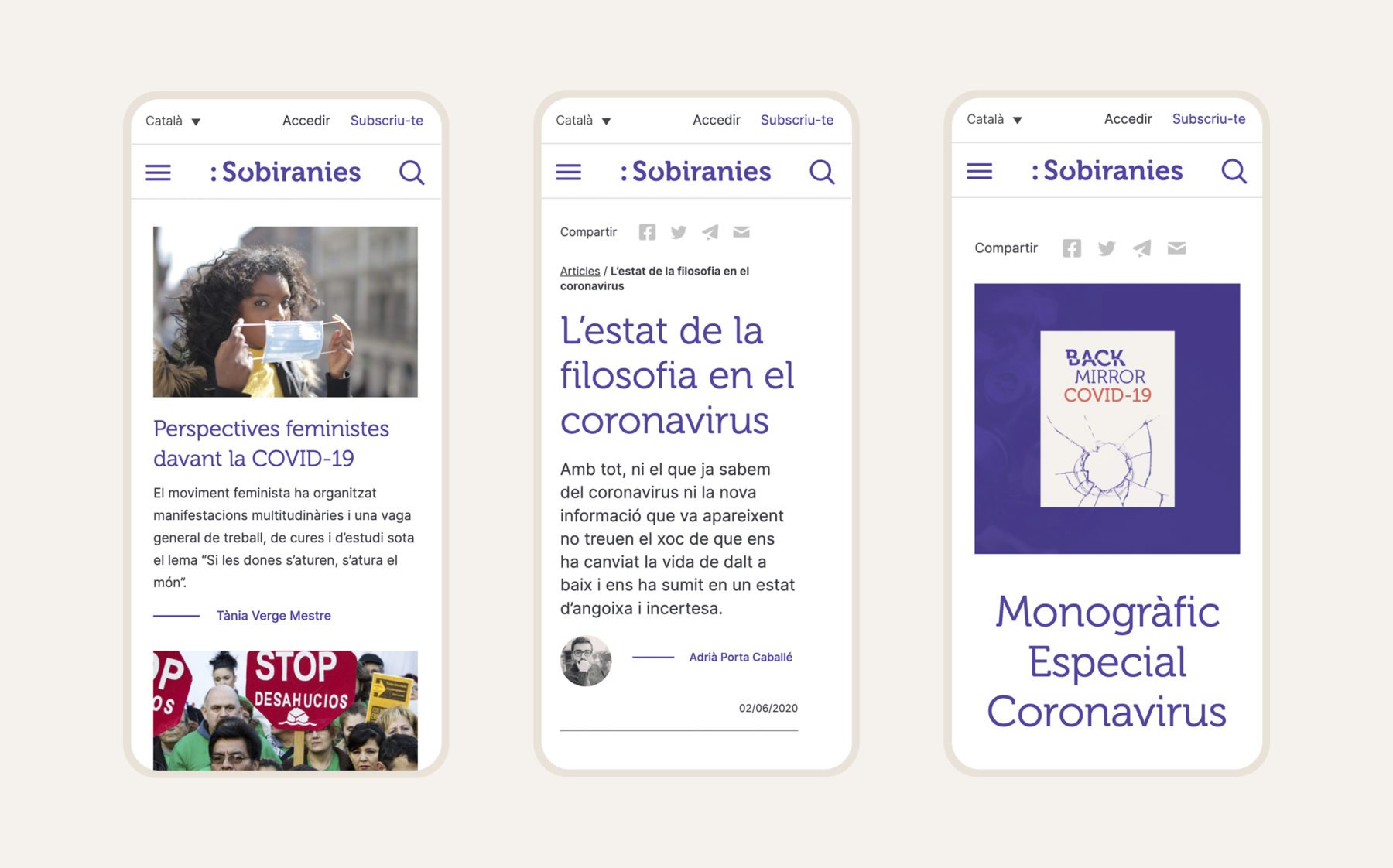 Details
Team:
Cristina Estévez
Álex Martínez Vidal
Quim Codina
Service:
Branding, UX, web design