Branding
Minim,
invisible Orthodontics for everyone.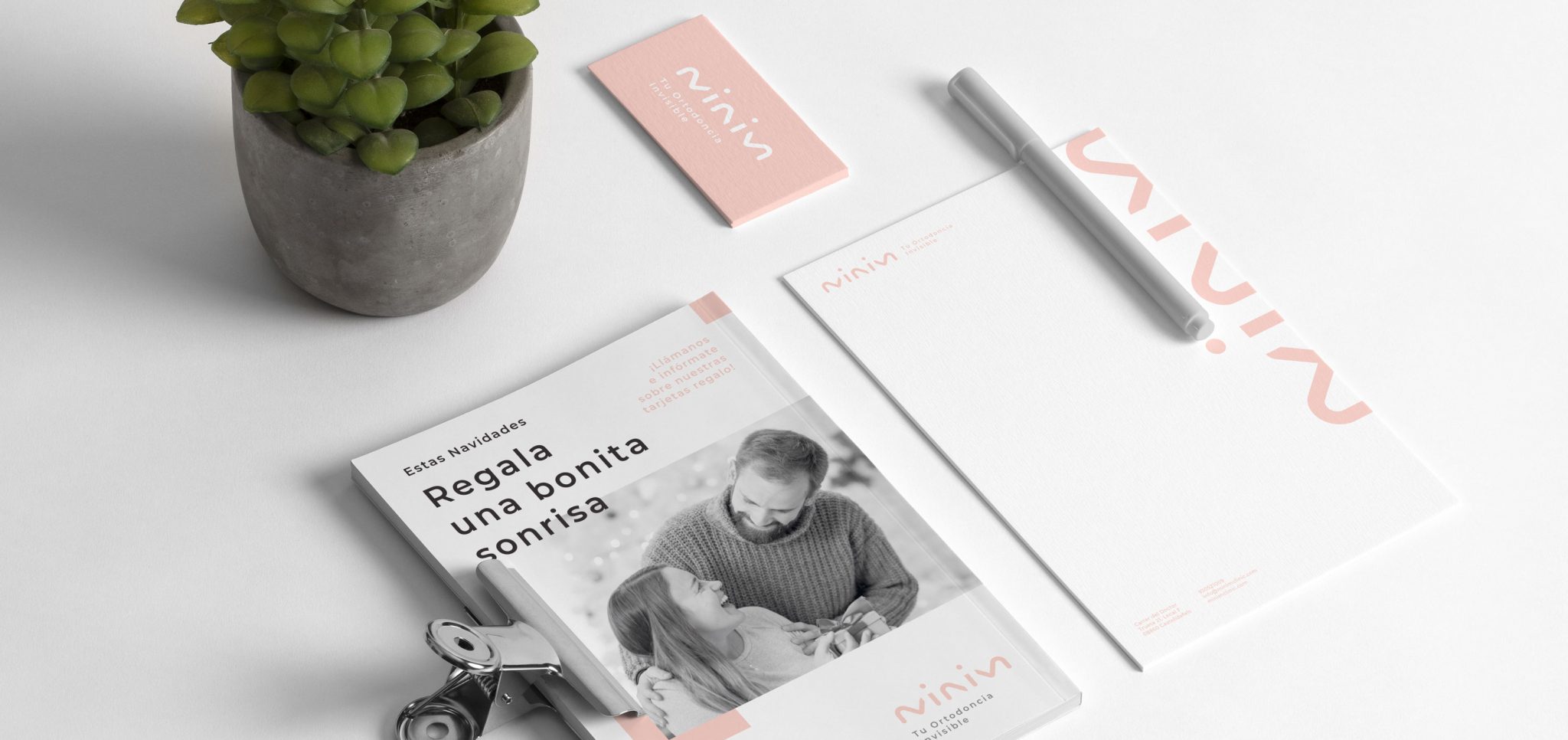 Minim specializes in invisible orthodontics for all ages while offering their customers affordable prices and personalized attention.

The challenge:
We needed to create a brand that reflected their essence. They wanted to avoid the traditional and cold dental clinic stereotype and create a warm and friendly brand to connect with their users, while maintaining their professionalism and gaining their customers' trust.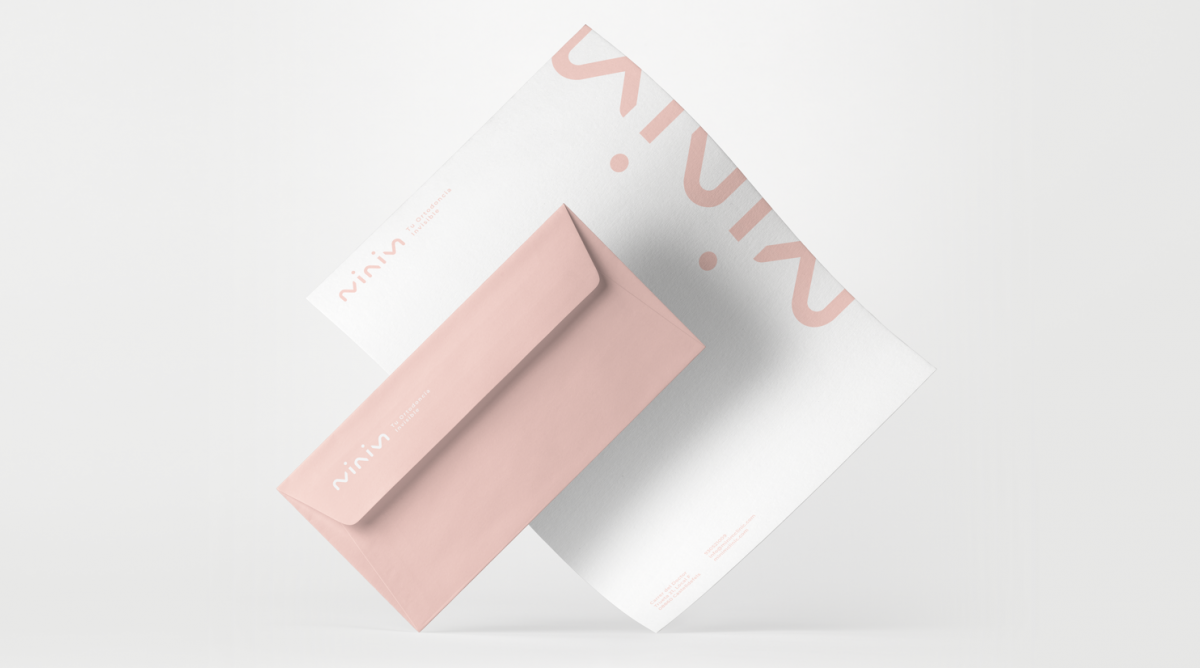 The result:
The logo plays on the concept of invisibility – some sections are hidden but it is easy to read. The concept works great with the product: invisible orthodontics, which are discrete and minimalistic but effective for the patients.

To keep everything friendly we decided to use warm and neutral colors, allowing Minim to stand out from their competitors by using pink, a color rarely used in this sector.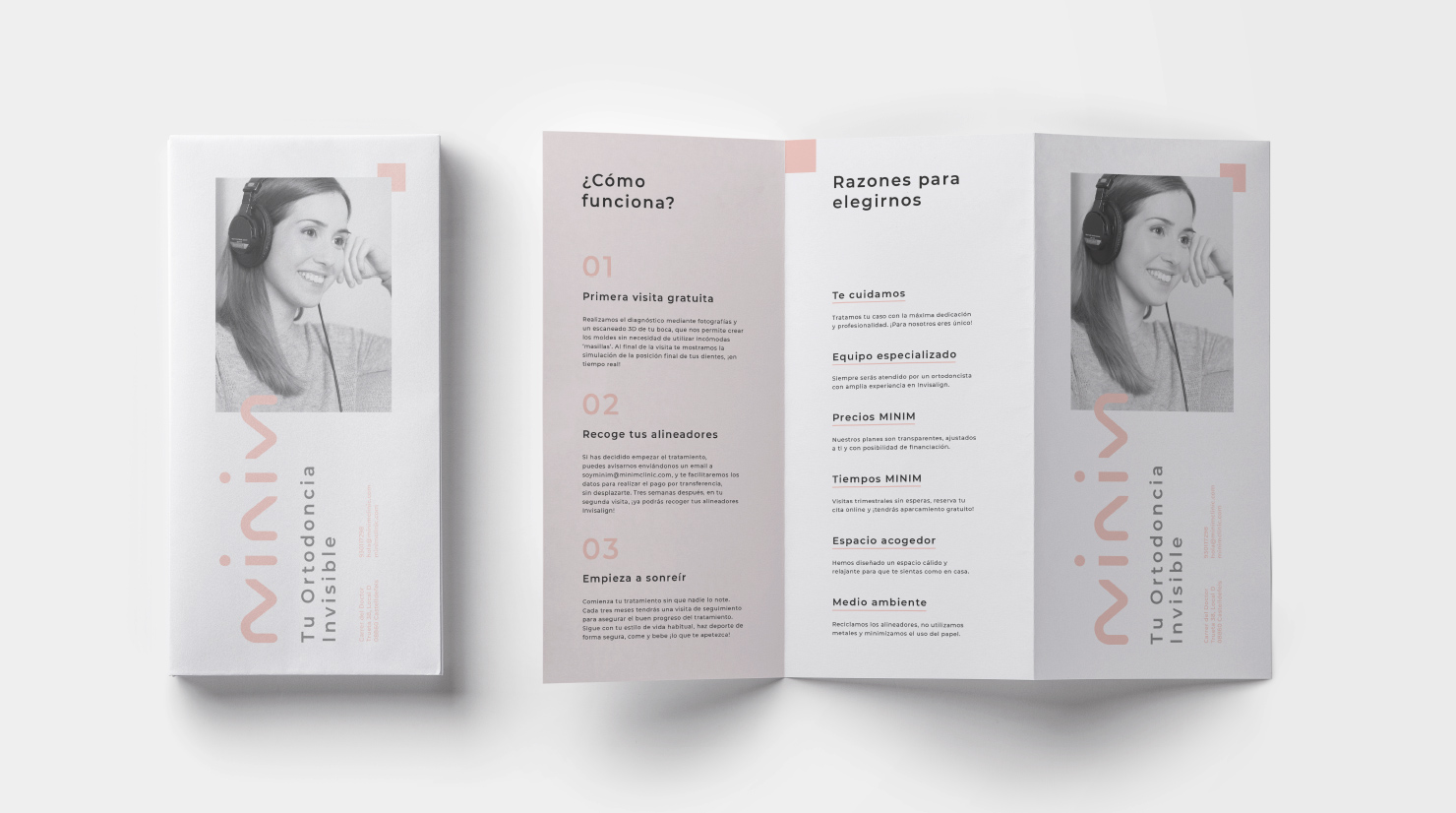 The brand came to life with all the graphic applications and the website, both following the brand guidelines.

The website goal was to create awareness of their product and convert leads into customers.

This platform offers to customers the possibility to upload a photo to receive an initial diagnosis and the possibility of scheduling a visit online.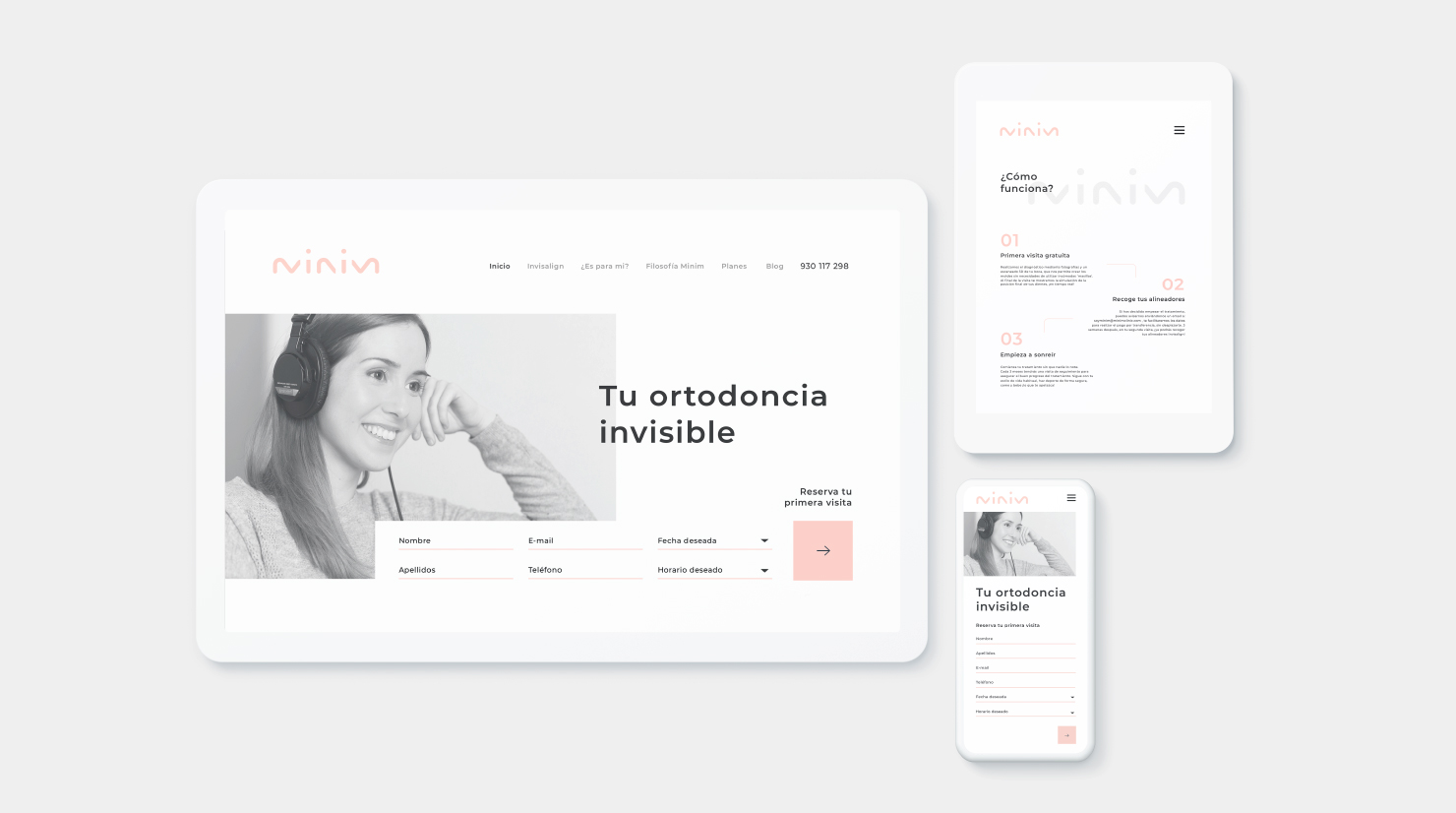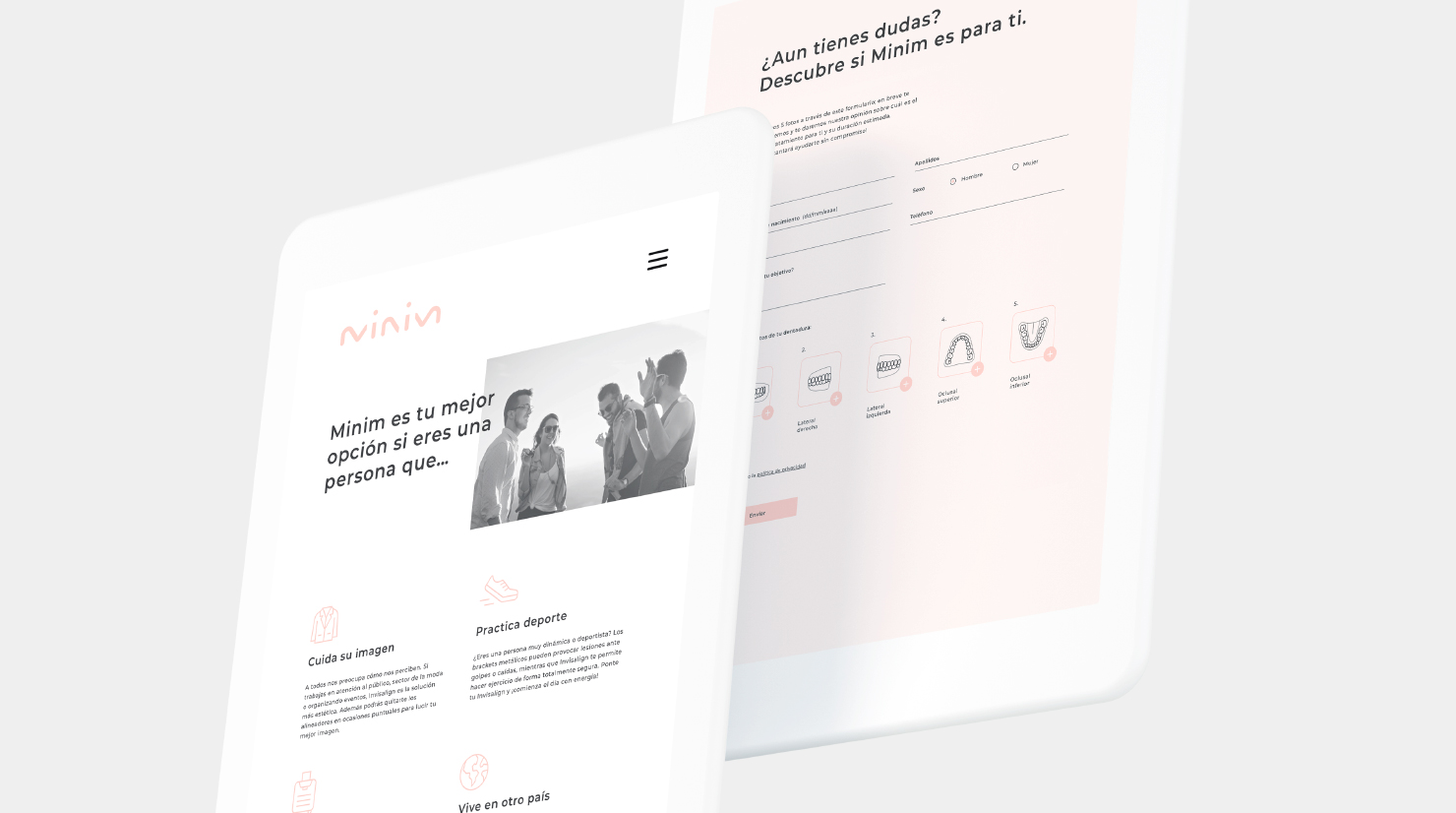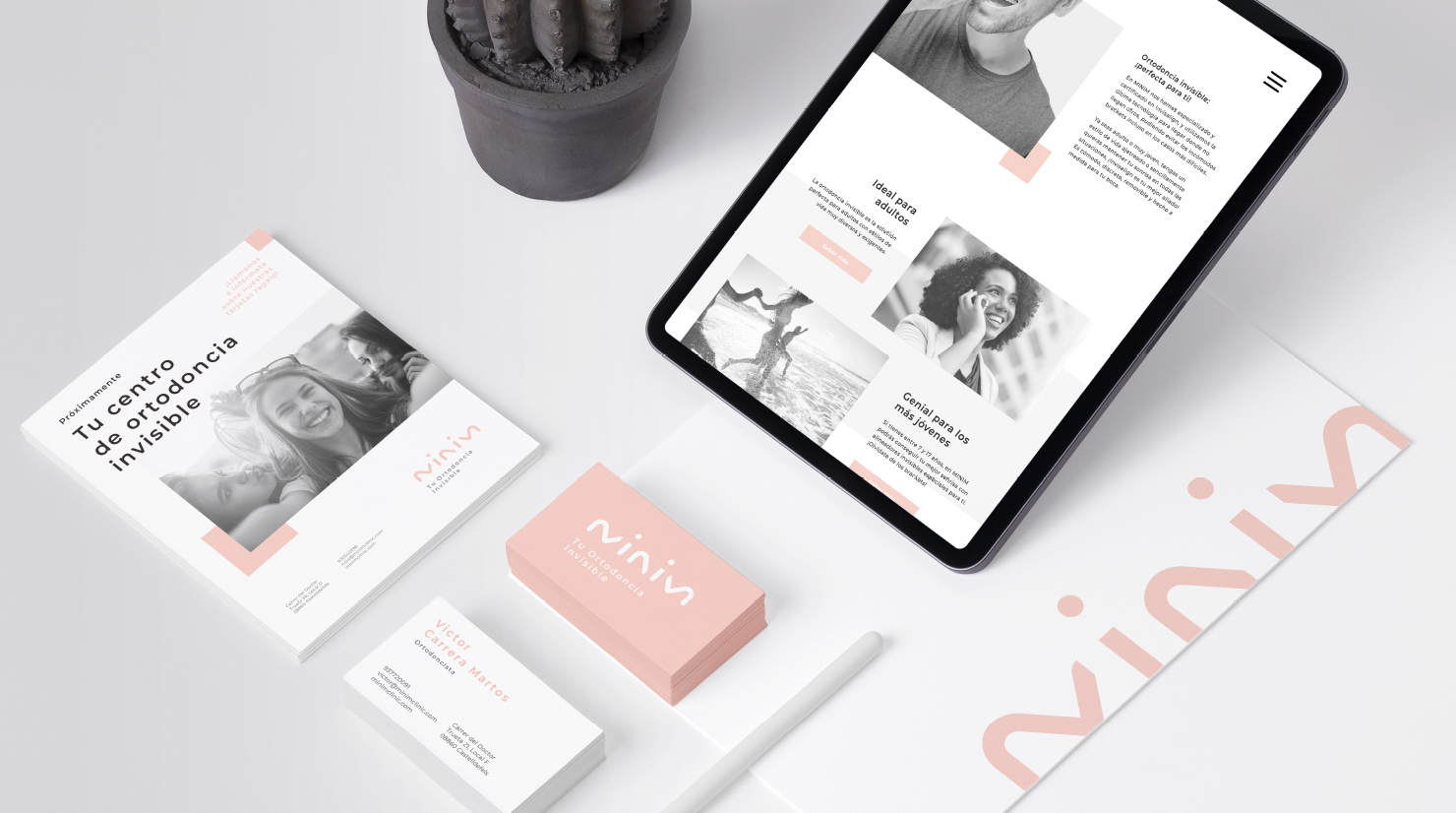 Details
Team:
Miguel Payà
Raffaella Bertolli
Client:
Minim, clínica dental
Service:
Branding, Copywriting, Diseño y Desarrollo Web