Web design and development
Maresme Film Commission
Portal for contracting locations for filming in the Maresme area.
A corner for every story, a territory full of corners.
The challenge
Create a web portal that shows in detail the possibilities offered by the corners of the Maresme for the shooting of films and other audiovisual creations.
In addition to captivating with the different options of locations, the portal must contain information in three languages to give all kinds of facilities to audiovisual producers.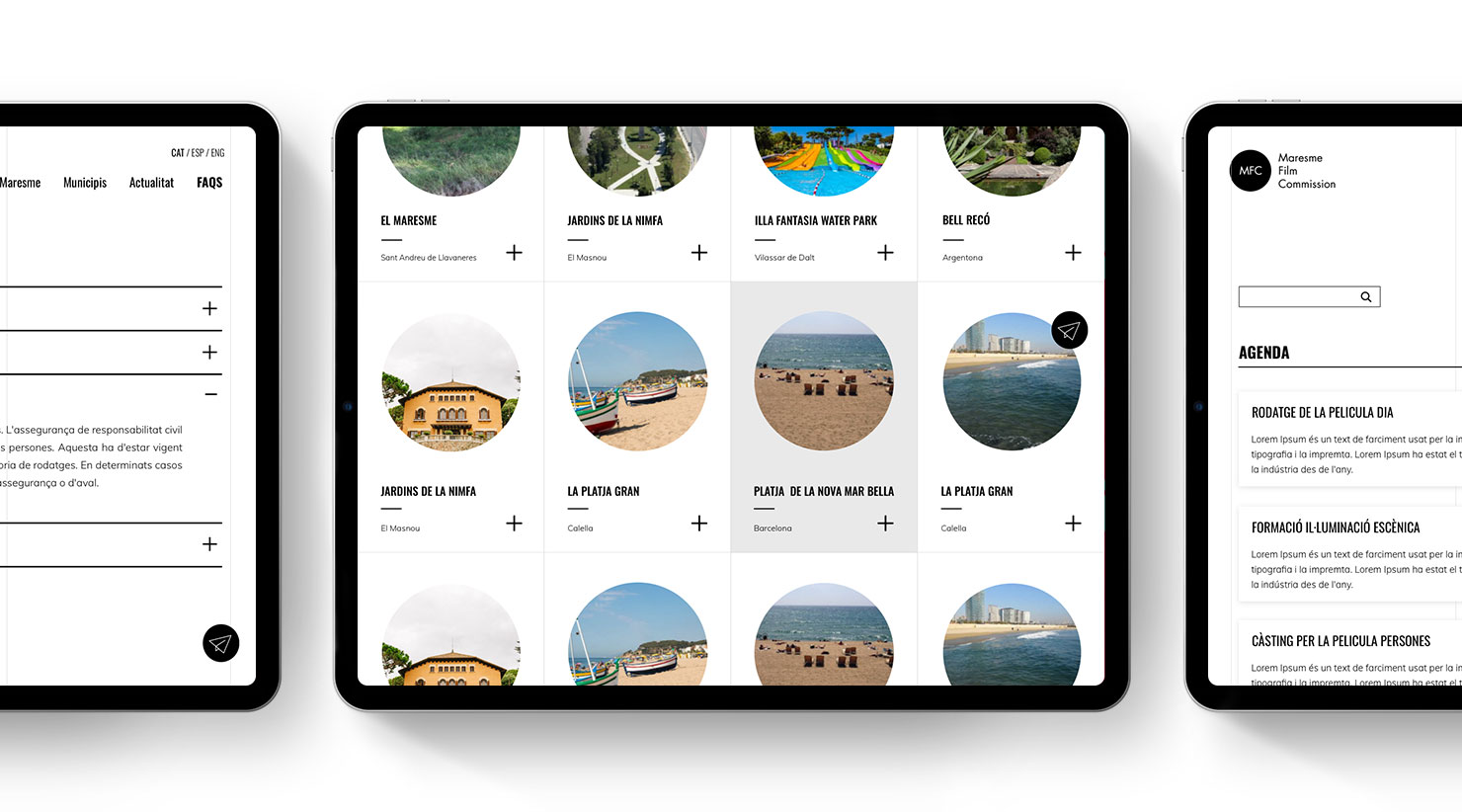 We developed a structure with the aim of making life easier for audiovisual producers.
The result
We managed to develop a uniquely designed, versatile and easy to use portal for all types of audiovisual producers to find what they need in the Maresme area.
The portal brings together more than thirty member municipalities and hundreds of available locations, agenda and additional information.
Details
Team:
Álex Martínez Vidal
Maialen Unanue
Quim Codina
Client:
Maresme Film Commission