Branding & web design
Ideafoster
Branding, web and illustrations for a fast innovation company.
Ideafoster is a company that allows companies to quickly generate prototype ideas and test them before their competitors thanks to its methodology.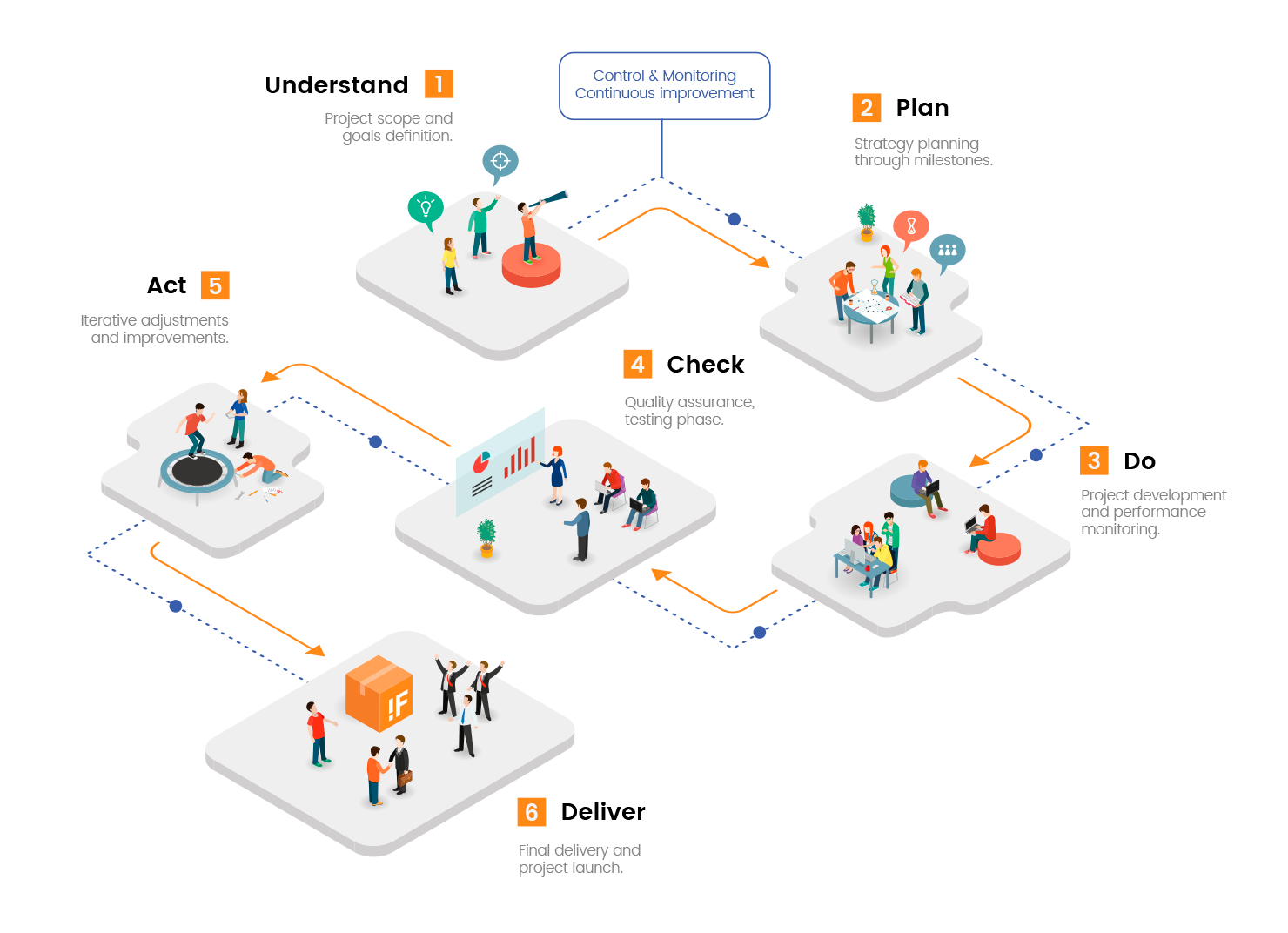 Objective

Our first objective is to create the brand concept. An appropriate discourse to go hand in hand with the innovation that represents the company, the methodology and the type of customers to which it is addressed.
The second objective is to transmit through the web in a brief and concise way what Ideafoster can do. The client profile is clear: he has little time to see the content, so he must be very cured.
Identity

The identity of this client had to communicate agility, innovation and generation of ideas. For the logo, the exclamation mark was chosen as the letter i to symbolize the eureka moment, when ideas are born.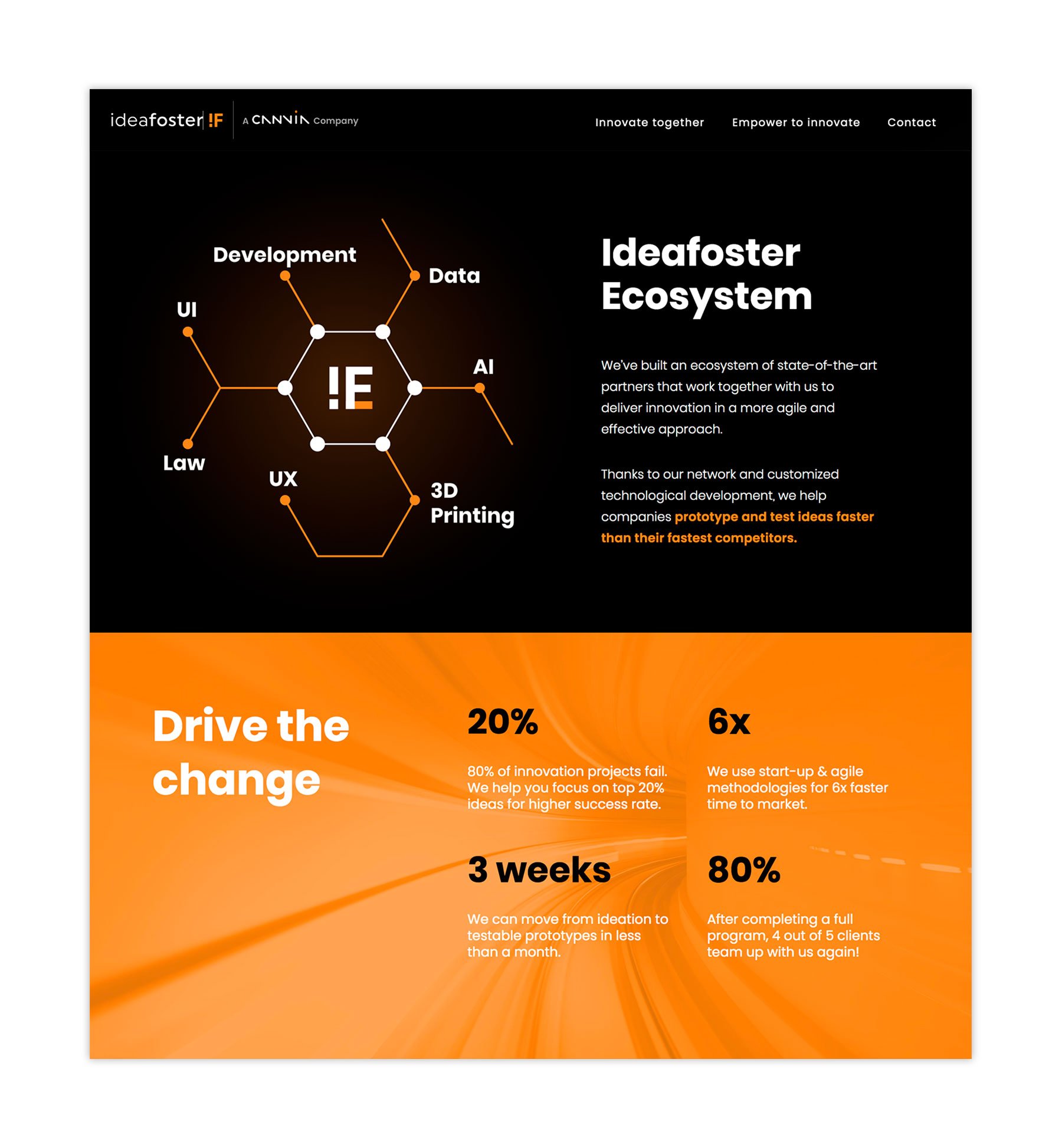 Web design
Ideafoster's website needs to effectively convey what they can do for companies. To do so, it requires great clarity in the texts and the use of computer graphics and animation to transmit technology and innovation with a direct message.
Elements such as the compass help to identify the project with orientation and direction, and also allow us to generate an infographic of the method's process.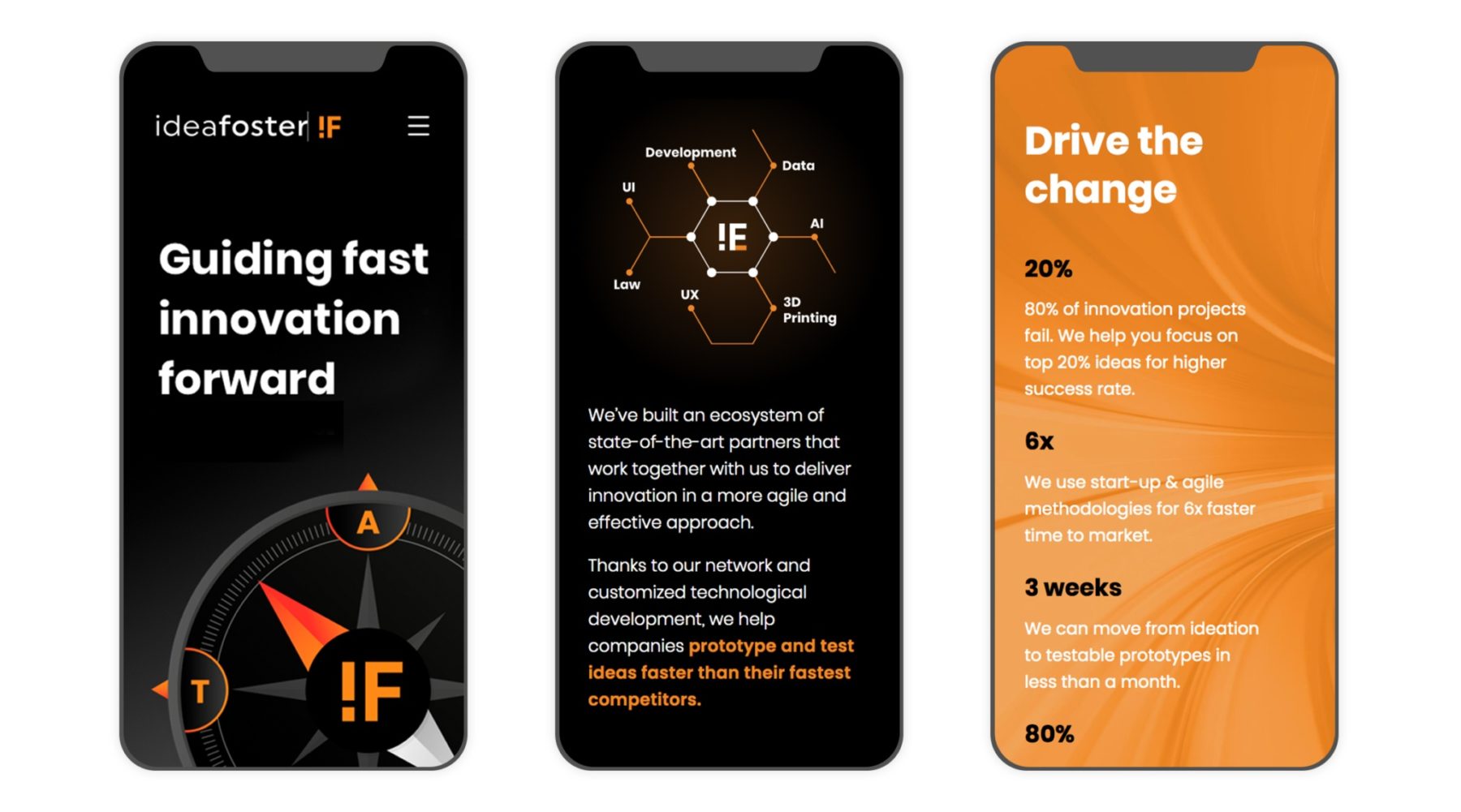 Details
Team:
Miguel Payà
Cristina Estévez
Service:
Branding, UX, diseño web