Branding
Gelato Pensato
Branding for an artisan and natural ice cream brand.
Gelato Pensato is a brand of artisan ice cream, which uses only natural and seasonal ingredients. They always offer healthy and quality products.
The Challenge
This brand wanted to attract the attention of children but at the same time transmit to adults that it is an artisan, natural and healthy ice cream.
To achieve this we used a very varied colour palette but avoiding very saturated tones, which could be too artificial, and at the same time making the cream colour predominant in all the applications, to give it a warm and soft appearance.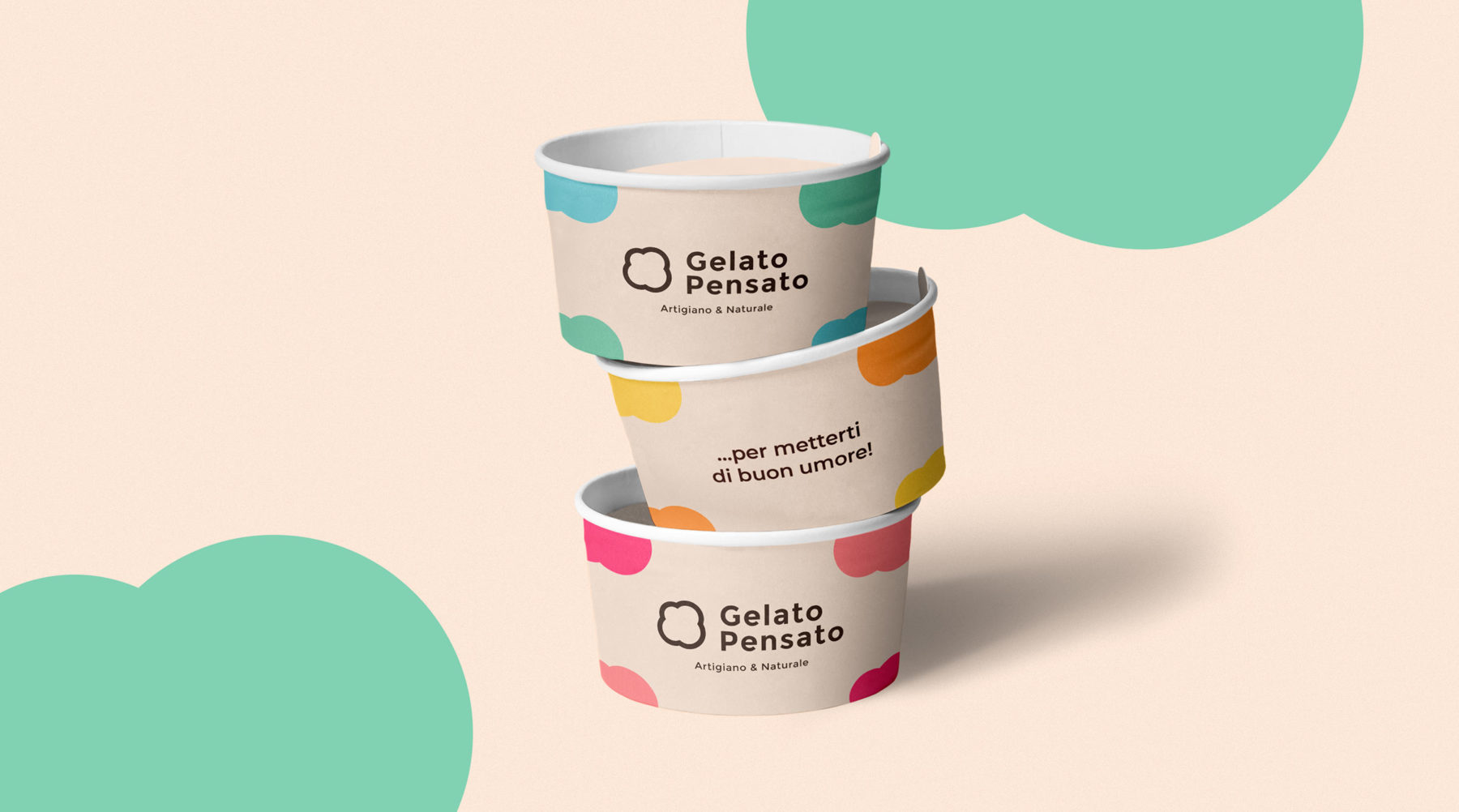 The identity
The logo refers to the name of the brand, which could be translated as thought or imagined ice cream. In this way, we designed a symbol that reminds us of a cloud and an ice-cream ball at the same time. This symbol was later used to design a series of colorful graphics that would be applied as a repetitive texture in all applications.
Personality
To give the identity more personality and reinforce the concept of the name, we designed a series of phrases that would accompany the brand. In this way, in the containers, glasses, online publications, and other elements you can read phrases like "Gelato Pensato… to share with a special person" or "Gelato Pensato… to give you a sweet and healthy moment" etc…
At the same time we designed the website for the brand where you can find information about their products, their physical stores, and their philosophy.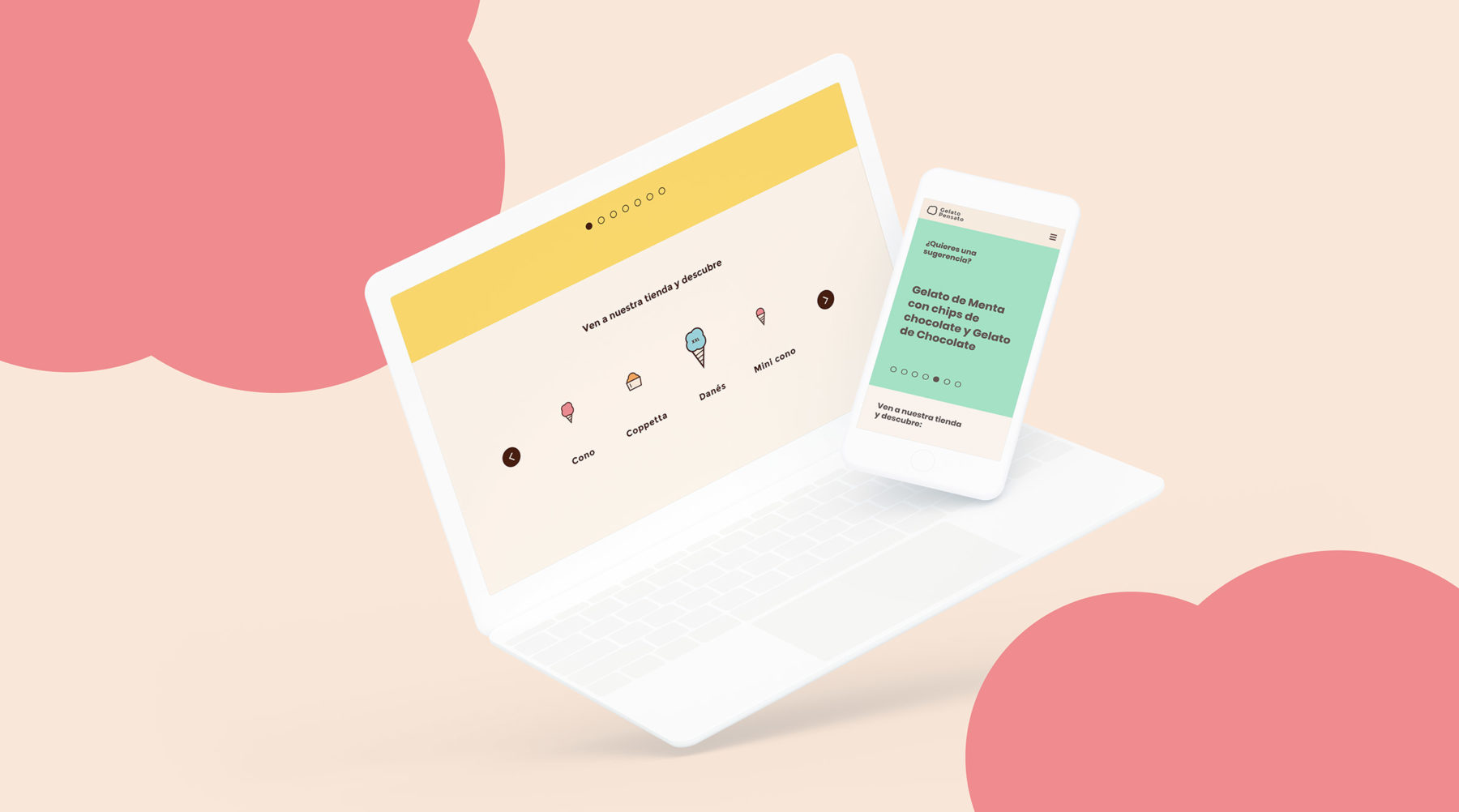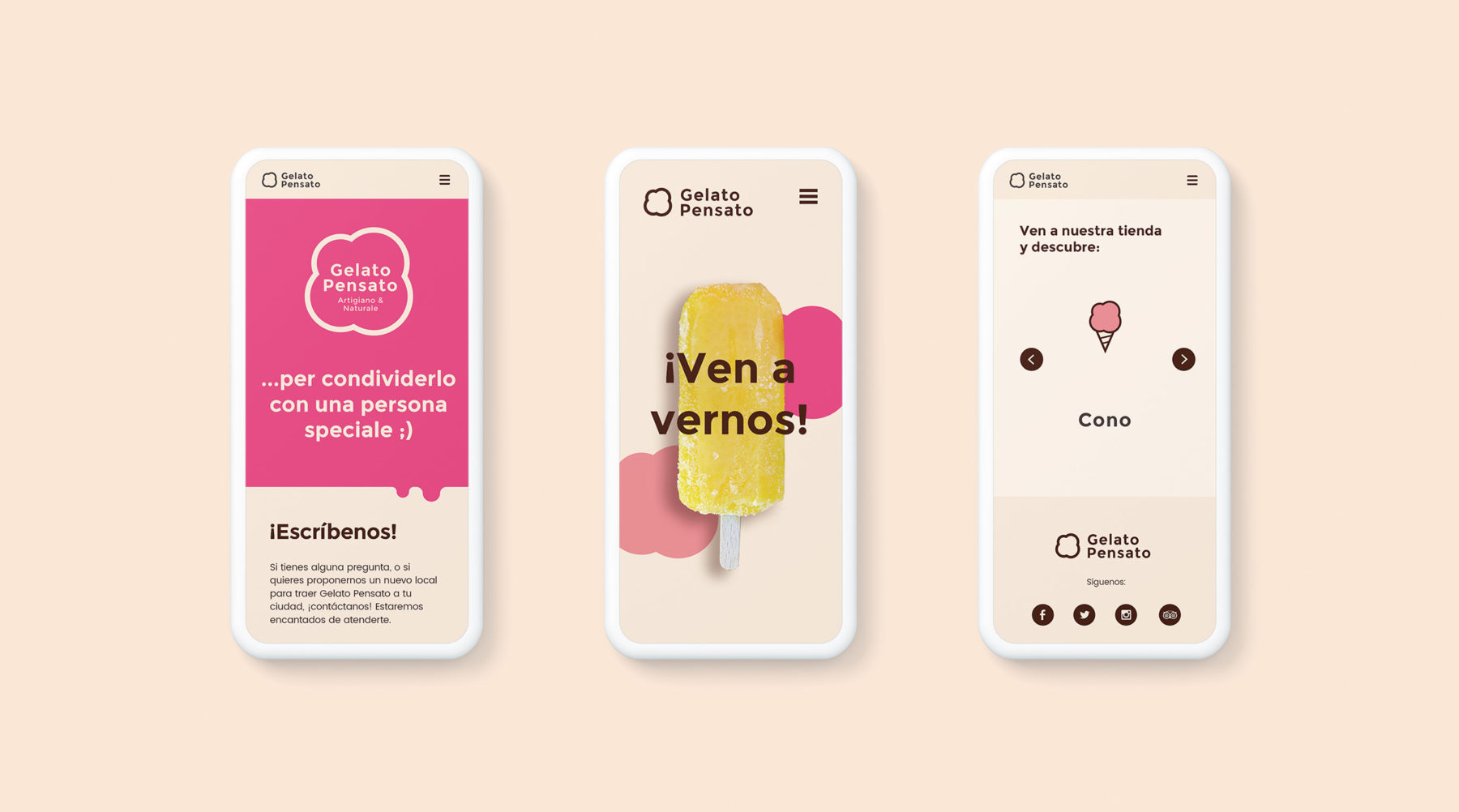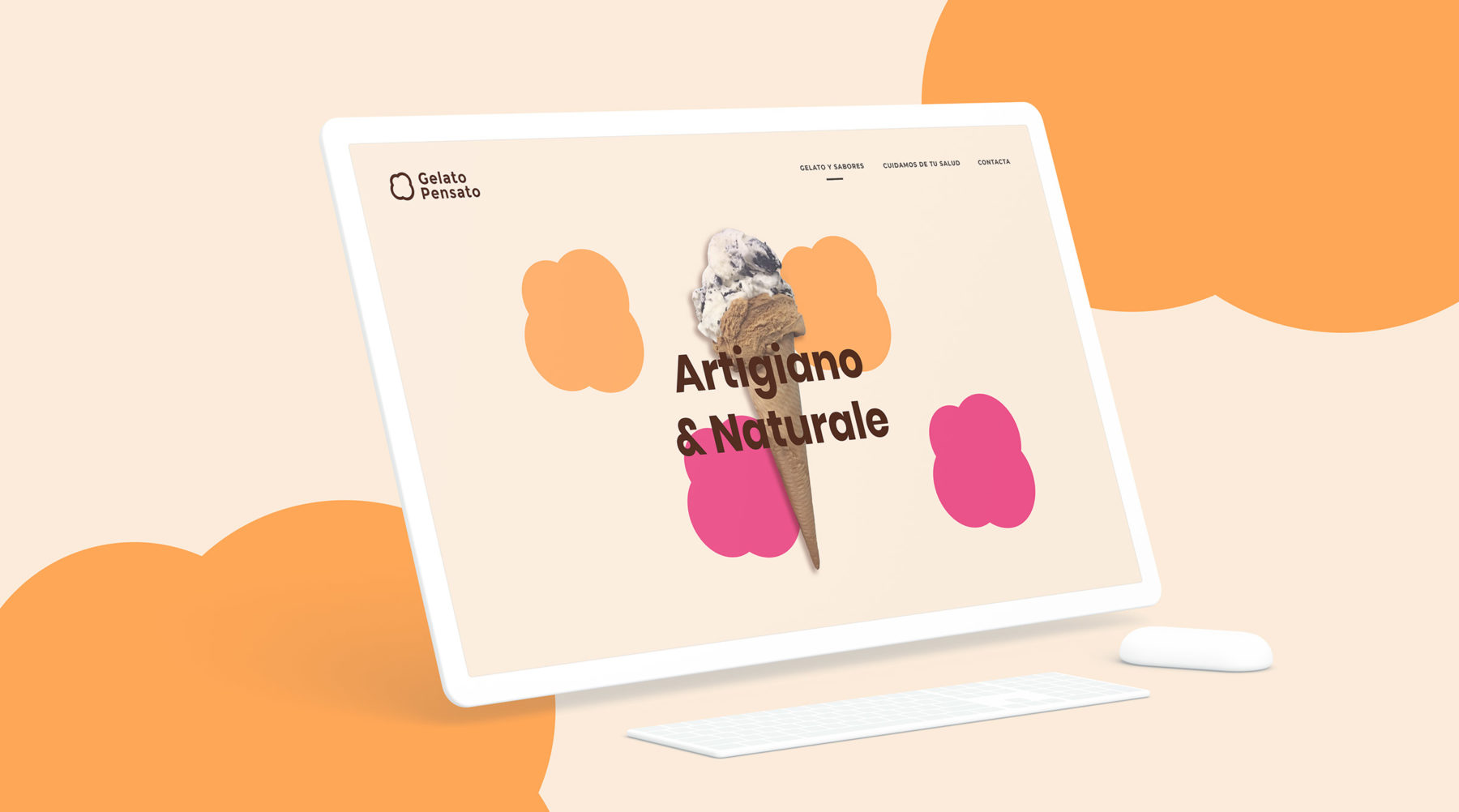 As an advertising element we designed a roll up that served to draw attention to the "White Summer Festival". A festival of music, fashion and gastronomy held every year on the Costa Brava.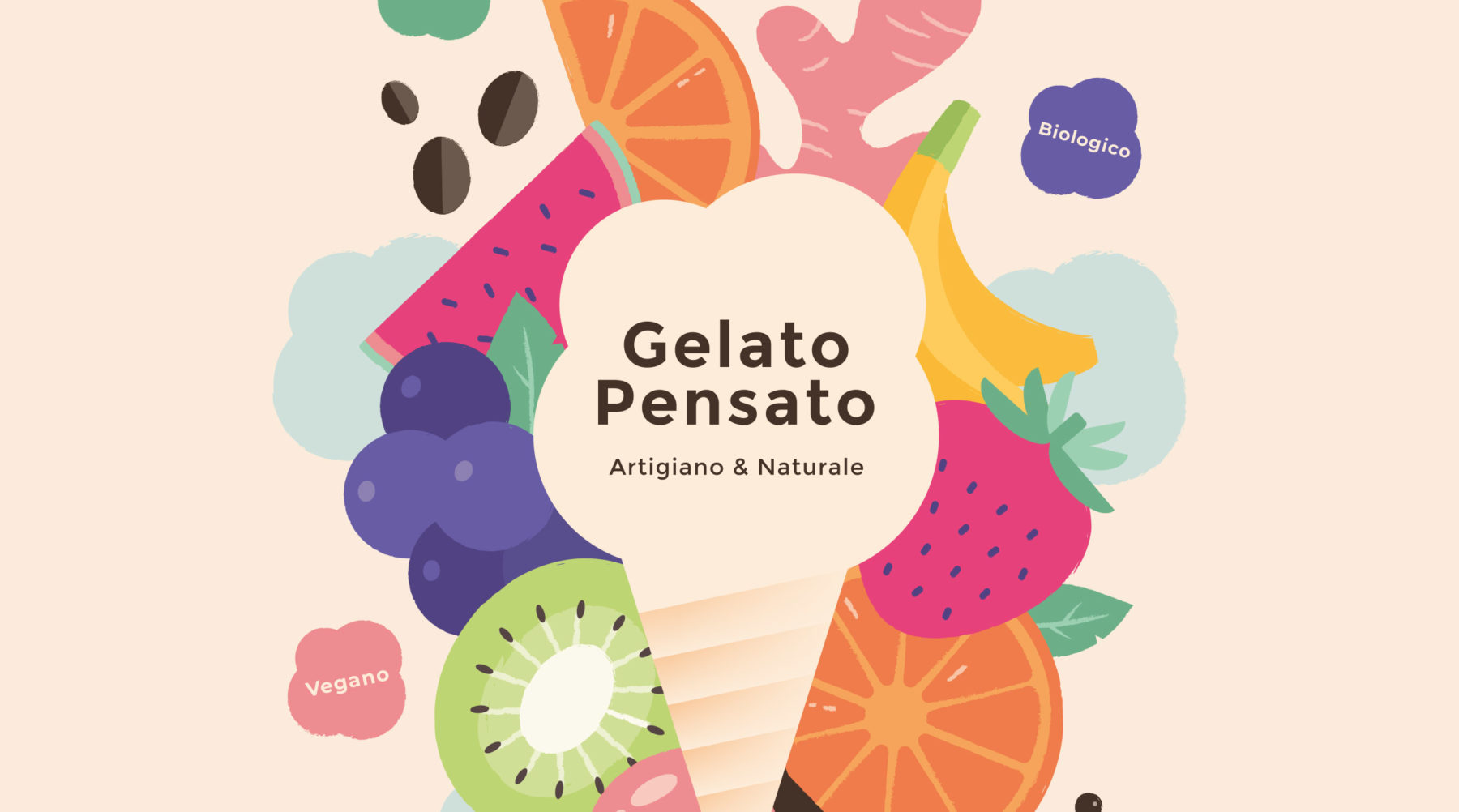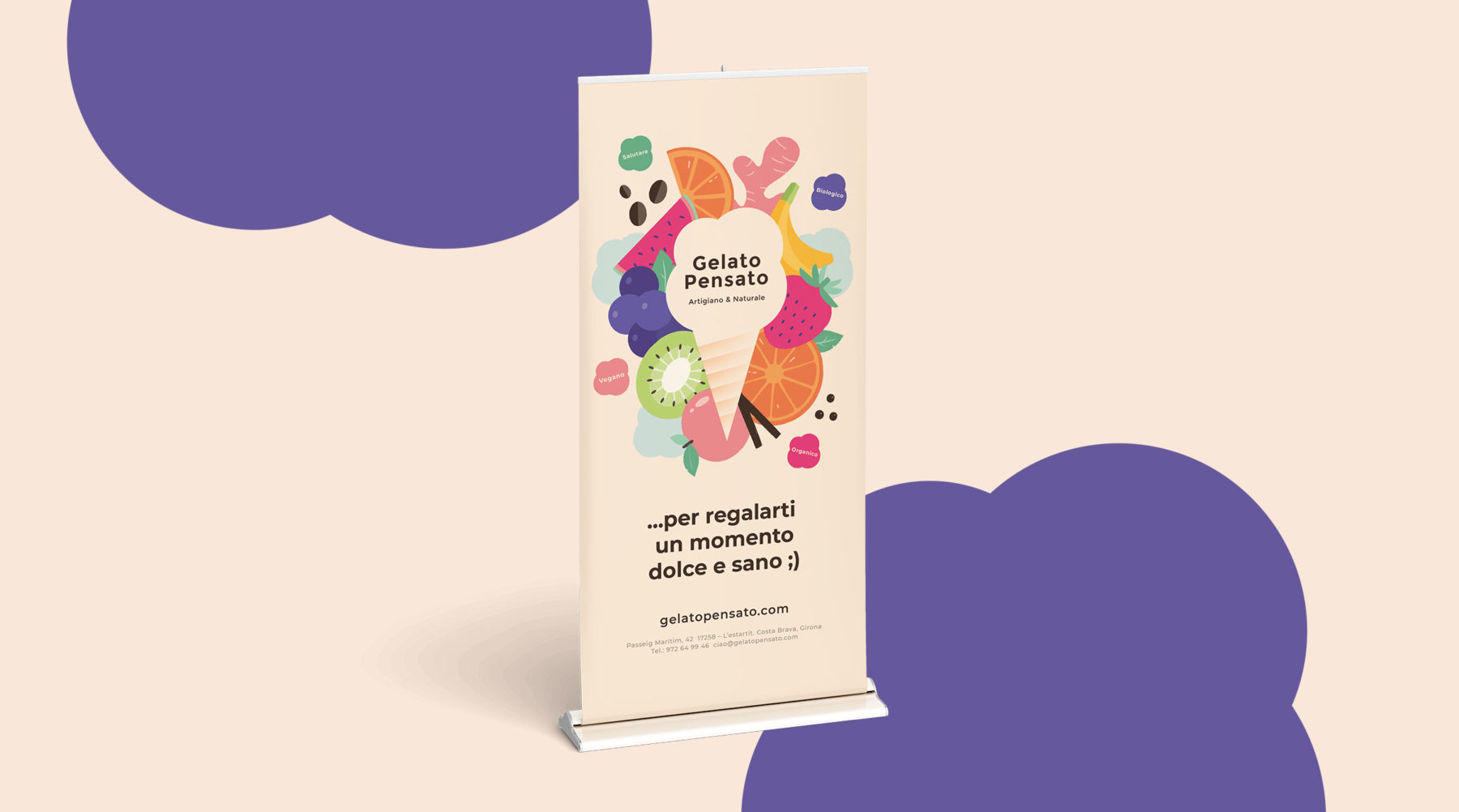 Details
Team:
Miguel Payà
Raffaella Bertolli
Quim Codina
Service:
Branding, Copywriting, Web design