Concept, design and branding
CIBFest, Celebremos
Iberoamérica
Branding and campaign for the festival of Ibero-American culture
The Festival
The Organization of Ibero-American States (OEI) wants to celebrate its 70th anniversary with the cultural festival ¨Celebremos Iberoamérica¨. Ten days of activities revolving around music, literature, film and Ibero-American cuisine with the aim of celebrating the diversity of Ibero-American citizens.
Identity
The identity of the festival had to be capable of communicating the diversity of Ibero-America, making any Ibero-American citizen feel equally represented, while giving the concept of Ibero-America a new value: the union between citizens from many places who share a way of life capable of crossing borders.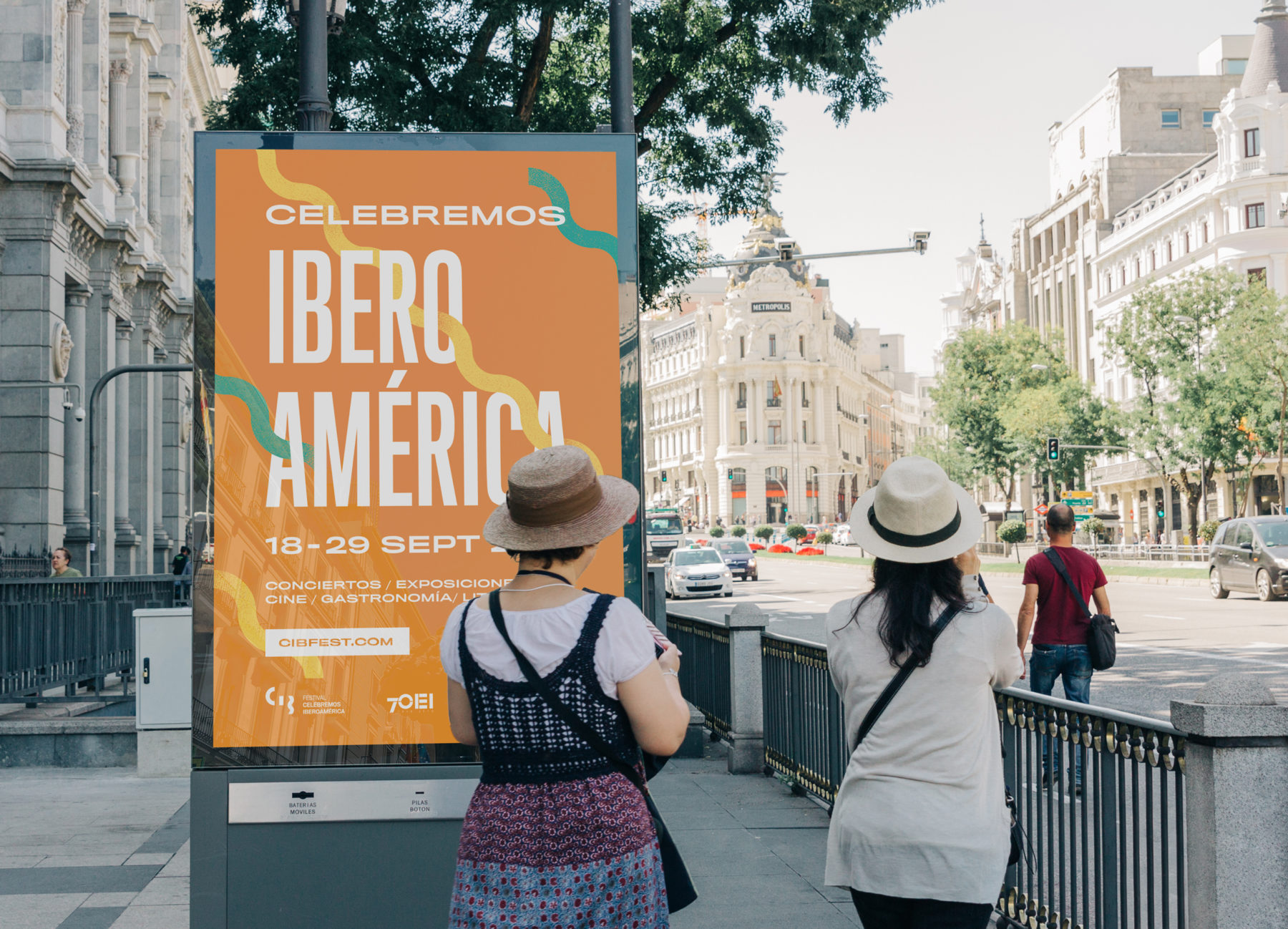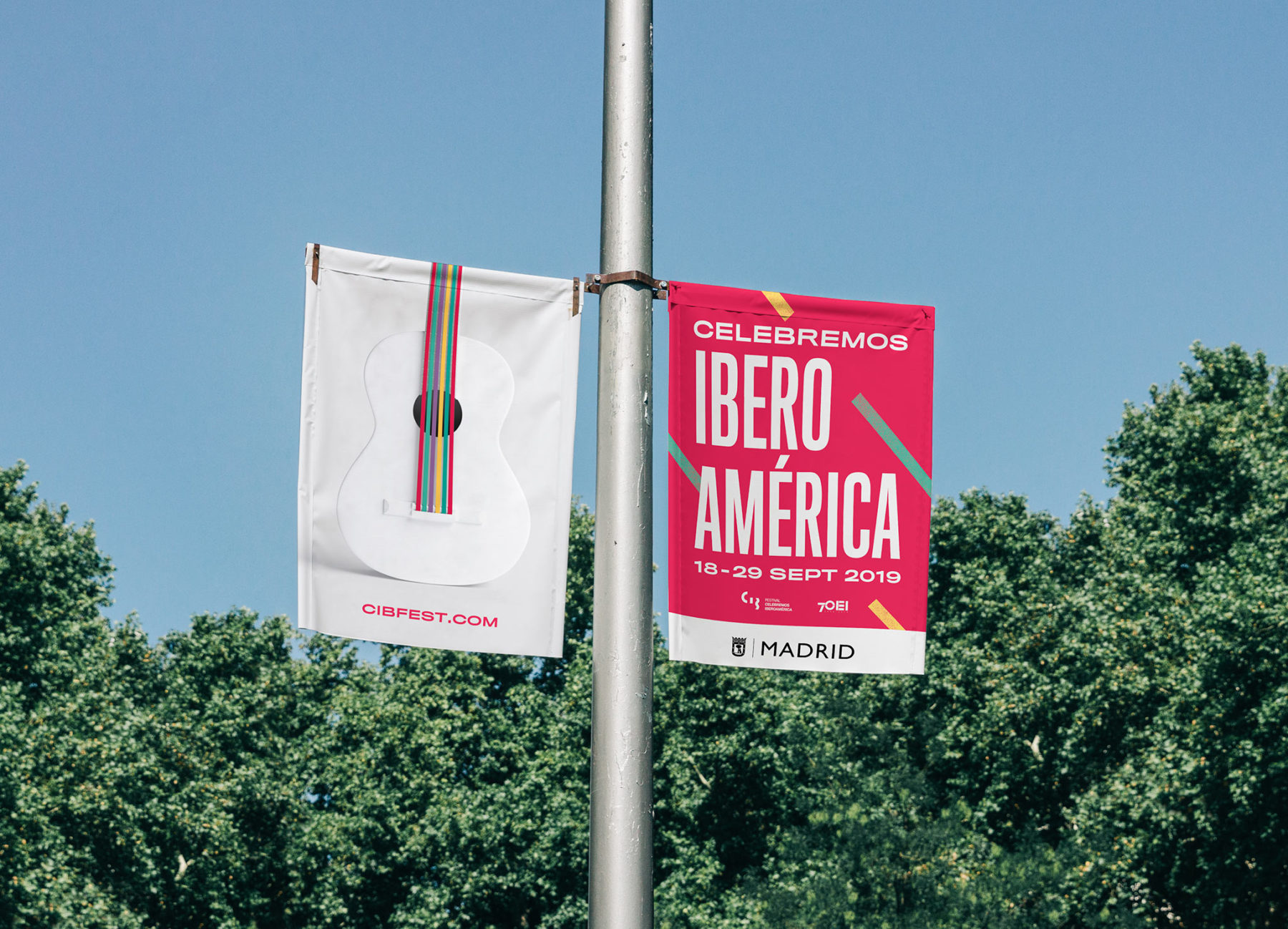 Concept
Culture unites us and comes to life through expression, art, poetry, dance, music, color, flavor… giving us a unique personality.
In order to transmit this personality typical of Ibero-America, we built a graphic identity that plays with color as the thread of the Ibero-American character in the representative objects of each artistic expression of the culture.
In this way, all white objects are stripped of their meaning, serving as a representative symbol of a form of artistic expression that comes to life when we add the color of Latin America, represented by 4 colors that in turn are closely linked to the celebration simulating streamers.
Branding
Keeping the act of celebration as the main axis of the festival, we designed a logo that plays with the cross-cutting graphic element of CIBFEST, the serpentine. In this way each of the letters C, I, B, is composed of a different state of serpentine: C (closed serpentine), I (stretched serpentine) and B (wavy serpentine). And, always playing with the 4 main colors: magenta, lilac, green and yellow.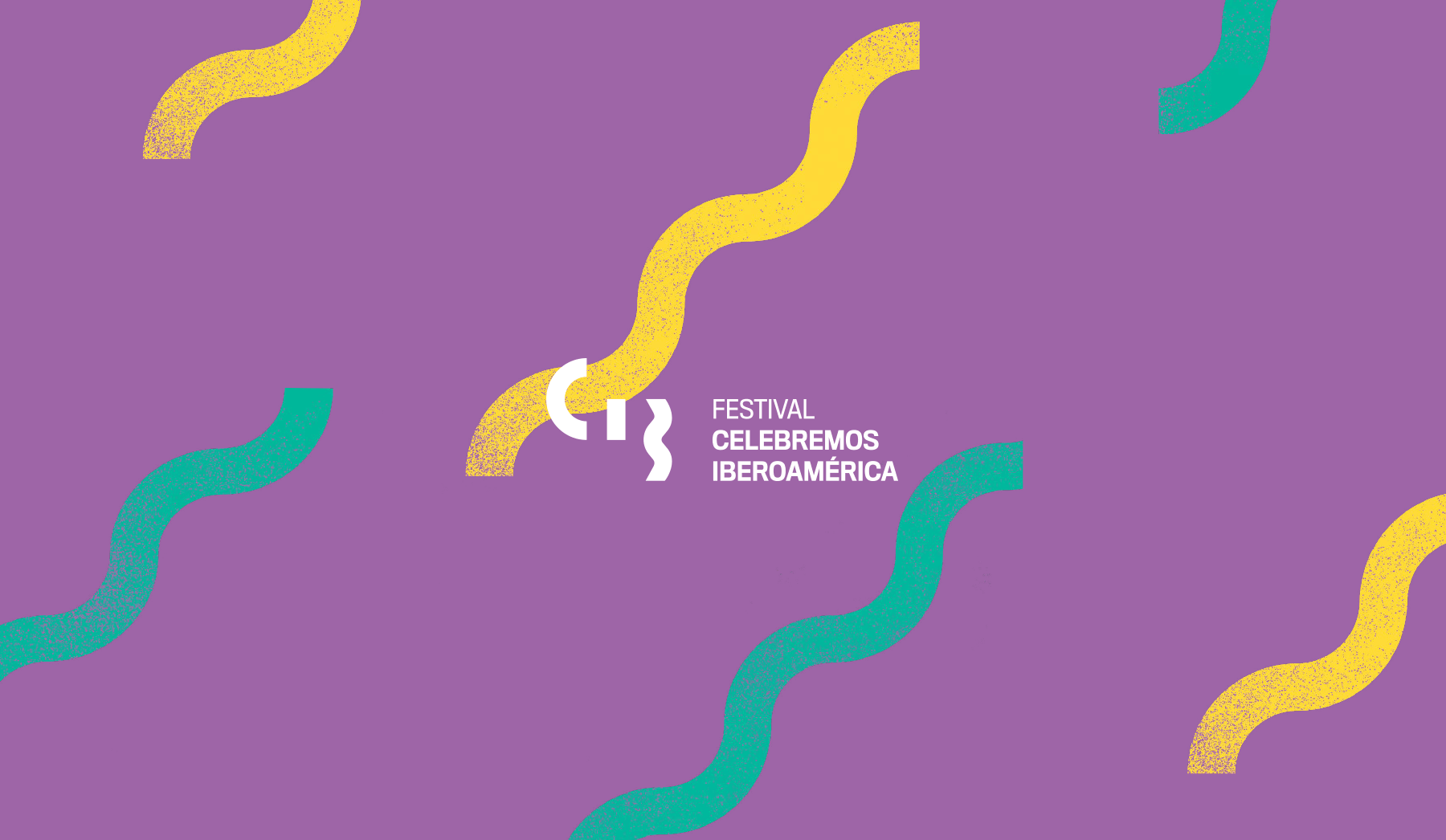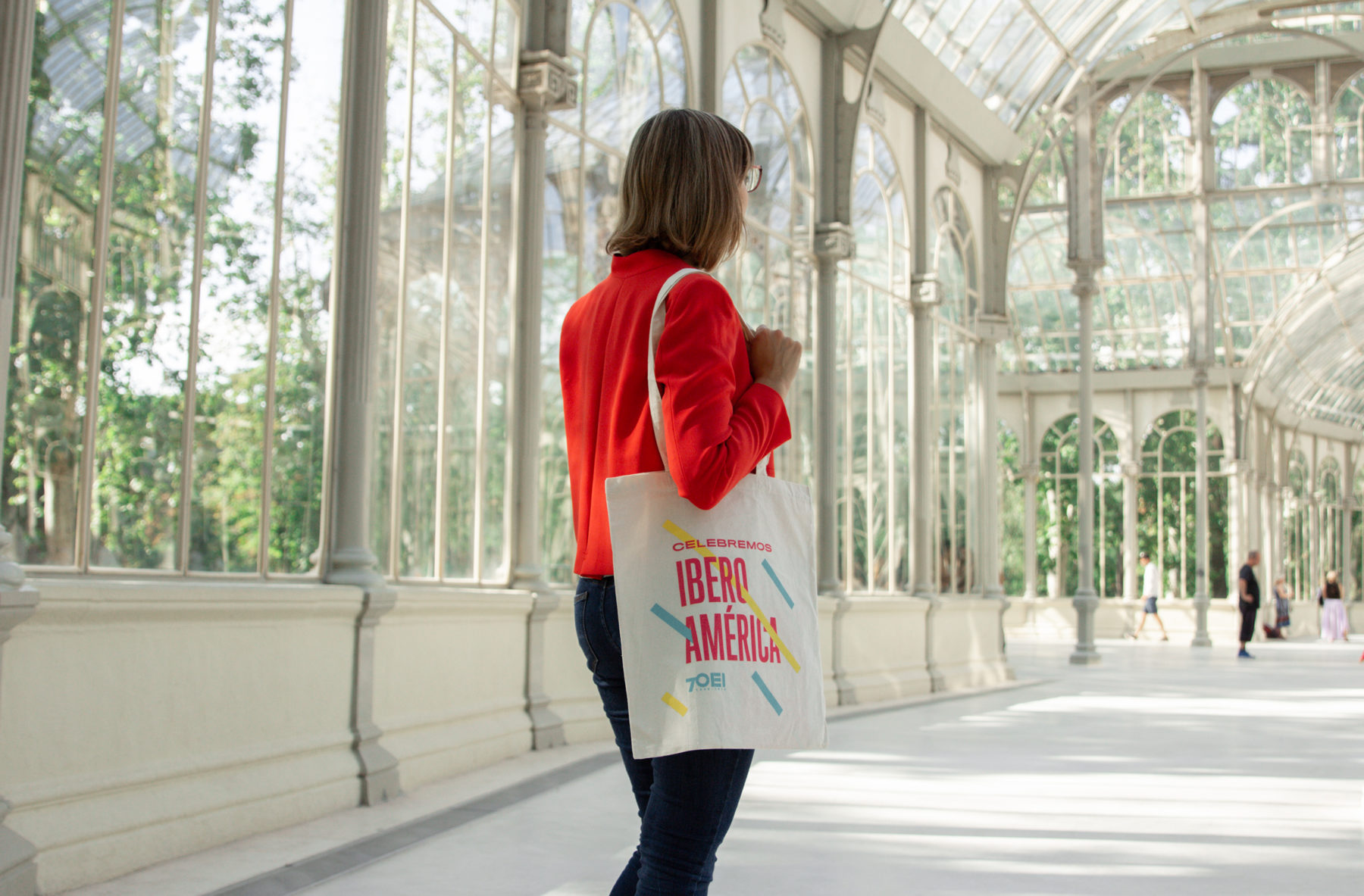 Web design
Website designed so that the end user can easily find the festival programme: what activities are available, when and where to enjoy the celebration of Latin America during the days of the festival.
At the same time, the page works as an additional branding element where the design and animations take care of the direct experience with the festival, building an imaginary of its own for Latin America: a space full of experiences that unite us.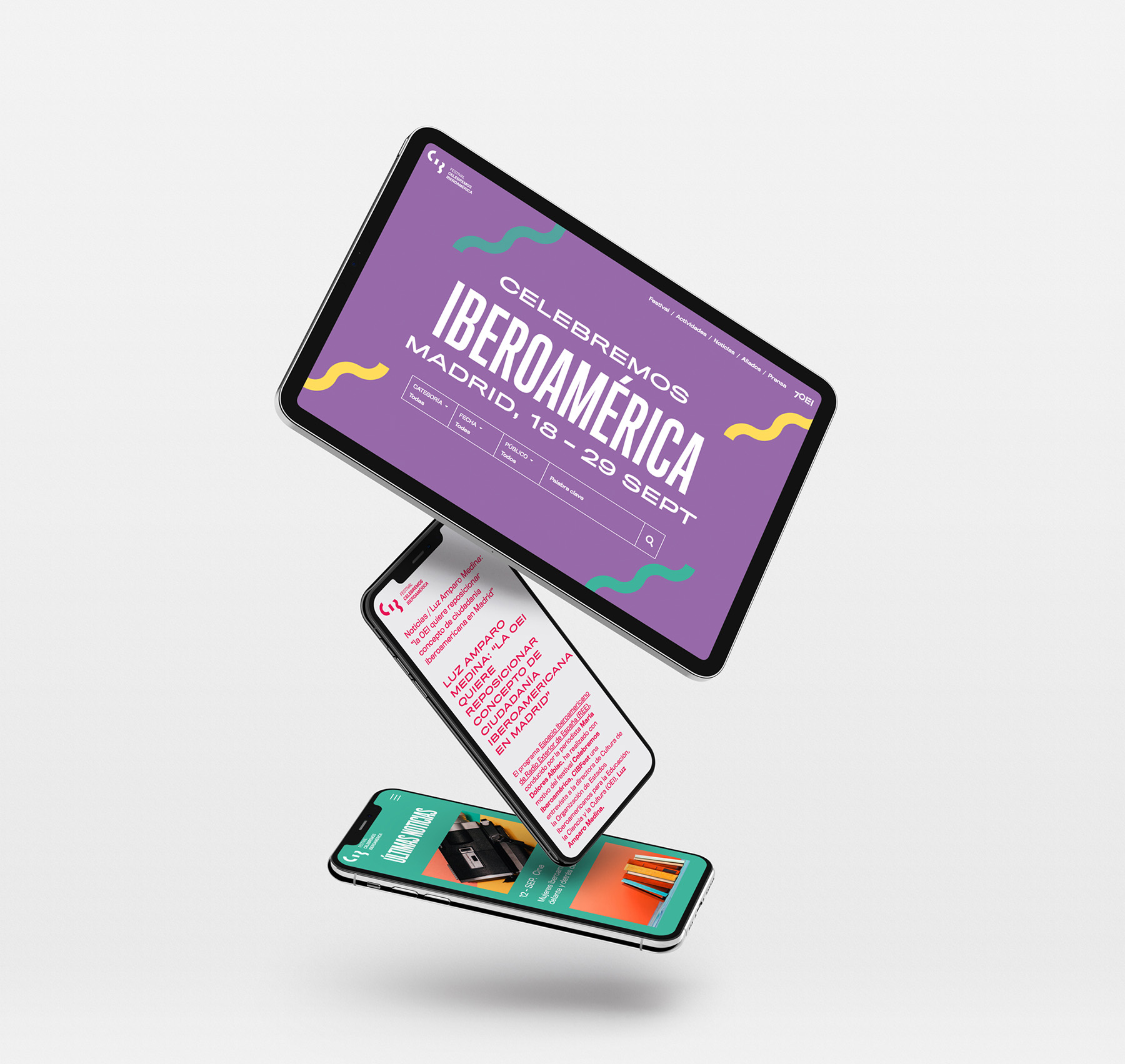 Details
Team:
Miguel Payà
Maialen Unanue
Álex Martínez Vidal
Quim Codina
Jordi Codina
Cristina Estévez
Lucas Doerre
Client:
OEI, Organización de Estados Iberoamericanos
Service:
Brand Strategy, Naming, Identity, Web Design